The National Safety Stand-Down is a voluntary event for employers to talk directly to employees about safety. It was originally conceived by OSHA in 2014 as part of the National Campaign to Prevent Falls in Construction. The objectives of the event are to raise awareness surrounding the severity of fall hazards in construction, discuss the importance of preventing fall-related injuries and fatalities, and train workers in fall prevention. From May 1-5, 2023, the National Stand-Down to Prevent Falls in Construction focuses on preventing falls in the workplace through education.
Importance of the National Safety Stand-Down
Falls from elevation continue to be a leading cause of death for construction employees, accounting for 378 of the 986 construction fatalities recorded in 2021. Tragically, these fatalities were preventable. In a 2020 CPWR (Center for Construction Research and Training) survey, over 27% of respondents said the "primary cause" of falls was "insufficient or ineffective planning," and the second-highest ranking cause at 21.7% was "unused but provided fall protection." Nearly half of the respondents reported that no fall protection was used and personal fall arrest systems were only used in 31.3% of the falls and guardrails in 16.1% of the falls. Most of these falls are preventable and the Safety Stand-Down helps us remember the importance to collect better information and enact in operational solutions.
The goal of the Safety Stand-Down, which is held annually, is to raise fall hazard awareness across the country in an effort to stop fall fatalities and injuries. In a construction setting, the term "safety stand-down" is used to describe a wide variety of activities where normal work is paused and the entire site focuses on a particular safety issue. While some employers may use stand-downs to call attention to specific hazards present on their site as an intervention, the Campaign has adopted the use of the stand-down to draw attention to fall hazards in a nation-wide week-long event. It functions as an opportunity for employers to pause work and have a conversation with workers about fall hazards, protective methods, and the company's safety policies, goals, and expectations. It should also be an opportunity for employees to talk to management about fall hazards they see.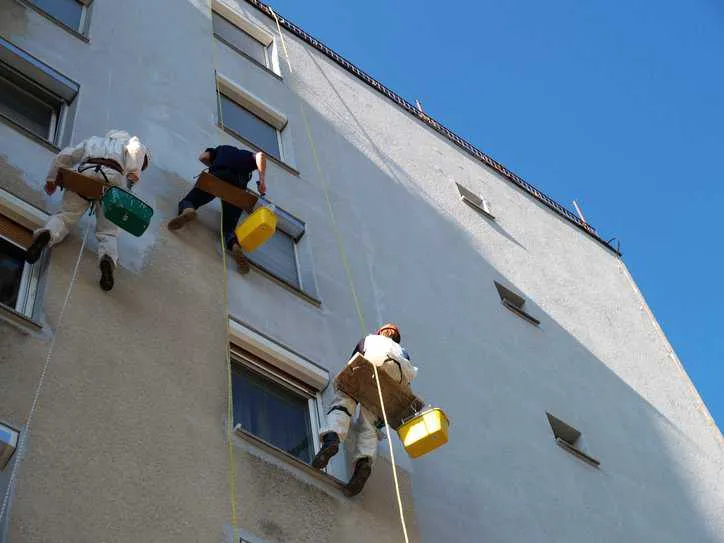 How Do You Conduct a Safety Stand-Down?
According to OSHA, employers are encouraged to halt work to discuss preventing falls and fall hazards with their employees. Any workplace in any size—ranging from residential construction contractors, sub- and independent contractors, highway construction companies, general industry employers, the U.S. Military, other government participants, unions, employer's trade associations, institutes, employee interest organizations, and safety equipment manufacturers—can hold a stand-down by taking a break to focus on "Fall Hazards" and reinforcing the importance of "Fall Prevention". Company managers can organize and conduct a Safety Stand-Down by doing, for example, the following actions:
Taking a break to have a toolbox talk (or other relevant safety activities)
Conducting safety equipment inspections
Inspecting if better equipment is available
Reviewing and/or revising training for employees
Developing rescue plans
Discussing job specific hazards
Reviewing your company's fall prevention program
Analyzing statistics relating to any fatalities, injuries, or near misses
Discussing protection protocol for fall from ladders, roofs, scaffolding, etc.
Discussing protection protocol for falls down stairs and from structural steel
Discussing protection protocol for falls through a floor or roof opening and through a fragile roof surface
Reviewing adherence to relevant fall protection standards like ANSI/ASSP Z359.1-2020 or ANSI/ASSP A10.32-2023 (Check out the ANSI ANSI/ASSE Z359 Fall Protection and Arrest Standards Package to see other applicable standards)
Are you interested in participating in the Campaign? OSHA has a Certification of Participation employers are able to fill out. Based on OSHA certificate of participation data, in a typical year, there are approximately 2,500 to 3,500 stand-down events held, and nearly half a million workers reached across all 50 states and internationally. Further, approximately 44% of the stand-downs involve companies with fewer than 20 employees—so any company no matter how big or small is encouraged to participate.
There are numerous posts on the ANSI Blog you can read to learn more about relevant Fall Protection Standards, such as: