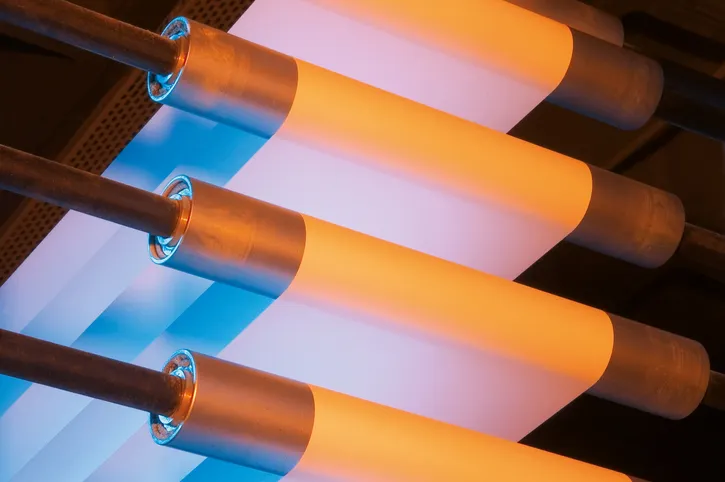 Some standards help obtain a particular appearance for a product, with deviations resulting in something noticeably different, even for the end user. This is certainly true in the pulp and paper industry, in which dirt in paper can result in visible-specks of off-color material.
TAPPI/ANSI T 437: Dirt in Paper and Paperboard
American National Standard TAPPI/ANSI T 437 om-21: Dirt In Paper And Paperboard outlines a method for the visual estimation of dirt in paper or paperboard in terms of equivalent black area. According to TAPPI/ANSI T 437 om-21, dirt in paper (or paperboard) is any foreign matter embedded in the sheet that, when examined by reflected light, contrasts in color to the rest of the surface and an equivalent black area of 0.04 mm2 or over.
Specifically, TAPPI/ANSI T 437 om-21 features a dirt estimation chart and information on other apparatuses, as well as guidance on test specimens, procedure, calculation, report, and precision.
This method is widely used in industry, with the suggested method first coming about in 1936, and being revised as a standard document numerous times since. The current edition of the standard, which was revised in 2008 and reaffirmed in 2012, is TAPPI/ANSI T 437 om-12, (or TAPPI 437 om-12).
TAPPI Standards
Users should note that an equivalent instrumental method using image analysis for the measurement of dirt in units of parts per million is outlined in T 563 om-21: Equivalent Black Area (EBA) And Count Of Visible Dirt In Pulp, Paper And Paperboard By Image Analysis. For visual estimation of dirt in pulp, there is TAPPI T 213 om-21.
These four standards were published by TAPPI, an ANSI-accredited standards developing organization (SDO). Founded in 1915 by thirty enterprising papermakers who sought to form a new technical arm of the American Paper & Pulp Association (APPA), TAPPI is a nonprofit, volunteer-led organization of thousands of worldwide members that focuses on driving innovation in the paper and packaging industry.
TAPPI/ANSI T 437 om-12: Dirt In Paper And Paperboard is available on the ANSI Webstore.