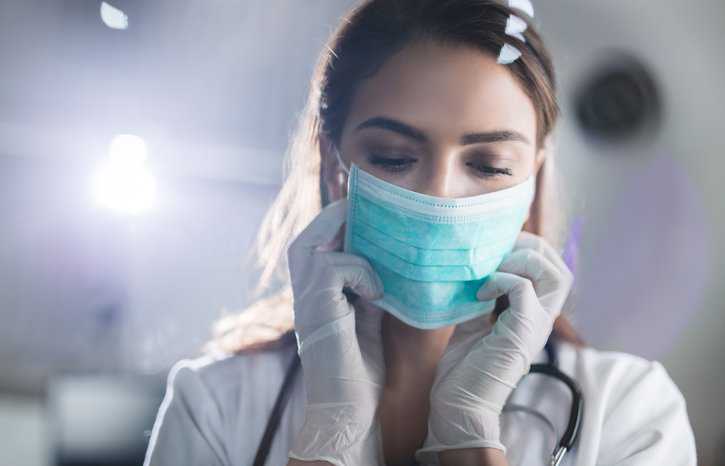 Some 16 million people work in the healthcare sector, doing the work that keeps the rest of us alive. Personal protective equipment (PPE), such as medical face masks, are critical in protecting healthcare personnel while they provide services like surgery and patient care. Outside of healthcare, face masks have found ubiquity in recent years, with the global market surging 30-fold during the COVID-19 pandemic. Manufacturers that construct medical face masks, to produce a safe and reliable product, depend upon the testing and requirements for materials specified in ASTM F2100-23: Standard Specification For Performance Of Materials Used In Medical Face Masks.
This specification ultimately provides for the classification of medical face mask material performance. Medical face mask materials are designated as one or more of the following performance classes: Level 1 barrier, Level 2 barrier, and Level 3 barrier.
The barrier performance classes of medical face mask materials are based on bacterial filtration efficiency, differential pressure, sub-micron particulate filtration efficiency, resistance to penetration by synthetic blood, and flammability. Users should refer to the ASTM F2100-23 document for testing procedures and other specific requirements.
Application of ASTM F2100-23
Covering the minimum performance requirements for materials, ASTM F2100-23 is intended for use by those constructing medical face masks.
This standard does not apply to regulated respiratory protection, nor does it cover medical face masks for all possible use situations. For example, as stated in the ASTM F2100-23 document, "the Centers for Disease Control and Prevention (CDC) specifically requires NIOSH respirators that are at least 95% efficient for tuberculosis exposure control."
Changes to ASTM F2100-23
ASTM F2100-23 revises the previous edition of the same standard for medical face masks that was released in 2021. With this update, the standard saw changes to its requirements for sub-micron particulate filtration efficiency, along with revisions to its list of referenced documents.
Changes to ASTM F2100-21
The previous update of this standard, ASTM F2100-21 significantly expanded its list of referenced documents, including the addition of ISO/IEC 17025. This ties to the new Section 11, which is focused on conformity assessment and details the need for compliance with ASTM F3050 and for testing to be conducted by an ISO/IEC 17025-accredited laboratory.
The standard also was changed to call for the final, finished medical face mask to pass appropriate evaluations for surface contacting devices in accordance with ISO 10993.
Referenced Documents in the Standard for Medical Face Masks
Since ASTM F2100-23 addresses such an integral topic in assuring safety of healthcare professionals, those who make use of it might typically need to be aware of similar specifications including the following documents referenced in ASTM F2100-23:
Many of these standards and ASTM F2100-23: Standard Specification For Performance Of Materials Used In Medical Face Masks are available on the ANSI Webstore. Those who want further requirements for face masks and PPE might be interested in ASTM F2100 / BS EN 149 / ANSI/ISEA Z87.1 / ANSI/ASSE Z88.2 – Medical Face Mask Collection or ASTM F2100 / ISO 374-5 / ISO 13688 / ISO 10993-1 – Medical Personal Protective Equipment Package.