The medical industry follows a pattern of continuous advancement to meet patient needs, with innovations in medical technology plentiful at almost any point in time. Because of this, medical equipment often is replaced before it reaches the end of its service life. For certain materials, such as medical imaging equipment, constant replacement of products can be costly, so a sustainable resource management model utilizing existing parts is required. This makes refurbishing equipment a highly desirable alternative.
However, while conserving assets through refurbishment fulfills the need for affordable products and ecological thinking, suitable guidance is needed. In general, the two most important aspects of medical imaging equipment are safety and effectiveness. By redesigning equipment to incorporate emerging technology, there is the unfortunate potential for a refurbisher to neglect a manufacturer's original requirements.
IEC 63077: The Standard for Medical Imaging Equipment Refurbishment
Luckily, the practice of quality assurance in refurbished materials has been in use for some time now, with several medical imaging equipment companies having a quality management system in place to provide reliable and affordable products. An international standard, IEC 63077 Ed. 1.0 b:2019 – Good Refurbishment Practices For Medical Imaging Equipment, describes such a process.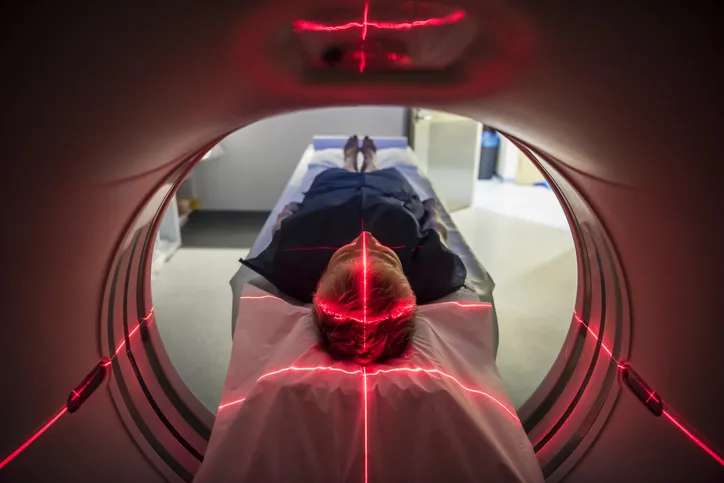 IEC 63077 Ed. 1.0 b:2019 provides guidance on the refurbishment of medical imaging equipment so the products are reintroduced into the market and can function in a manner identical to their original performance. The restoration process outlined in this document includes actions such as repair, rework, software and hardware updates, and the replacement of worn parts with original parts.
This follows a process that, in adherence to ISO 13485:2016 quality management guidelines, makes use of planned corrective action to replace the appropriate parts. This should incorporate knowledge on the device's history and intended use after its refurbishing, along with an evaluation of market access requirements. IEC 63077 Ed. 1.0 b:2019 also calls for a post-market surveillance process by which the organization providing refurbishment collects feedback from customers to note whether the devices actually meet their intended use.
At the end of all this, there should be a record of refurbishment, labeling all changes made to the medical imaging equipment and noting the time when those changes were made.
Medical Imaging Equipment and Systems Covered By IEC 63077
The refurbishment processes outlined in IEC 63077 Ed. 1.0 b:2019 cover a range of equipment types, including:
X-ray equipment
X-ray equipment for radioscopically guided interventional procedures
X-ray equipment for computed tomography
Magnetic resonance equipment
Ultrasonic diagnostic equipment
Gamma cameras
Planar wholebody imaging equipment
Equipment for single photon emission computed tomography (SPECT)
SPECT/CT hybrid systems, combining a gamma camera with X-ray equipment for computed tomography (CT)
Positron emission tomographs (PET)
PET/CT hybrid systems combining a positron emission tomograph with X-ray equipment for computed tomography (CT)
PET/MRI hybrid systems combining a positron emission tomograph with magnetic resonance equipment
The standard can also be used for other combinations of the medical imagine equipment and systems listed above. Please note, however, that it does not apply to endoscopic equipment, funduscopic equipment, radiation
therapy equipment, or associated systems.
Changes to IEC 63077
While this is the first edition of the international standard for good refurbishment practices that apply to a range of medical imaging equipment, it does revise an existing document. Previously, IEC 63077 was a publicly available specification (PAS), a type of document that exists, according to IEC "to speed up standardization in areas of rapidly evolving technology and generally responds to an urgent market need."
IEC 63077 Ed. 1.0 b:2019, which underwent the full international consensus among the experts delegated by the IEC Members (National Committees) and was prepared by subcommittee 62B: Diagnostic imaging equipment, of IEC technical committee 62: Electrical equipment in medical practice, revises the 2016 PAS.
From the previous iteration of the document, the current standard has undergone some small corrections, and the scope is more clearly delineated. Furthermore, informative Annex A, "Cross reference list of the contents of IEC 63077 versus ISO 13485," was added.
IEC 63077 Ed. 1.0 b:2019 – Good Refurbishment Practices For Medical Imaging Equipment is available on the ANSI Webstore.