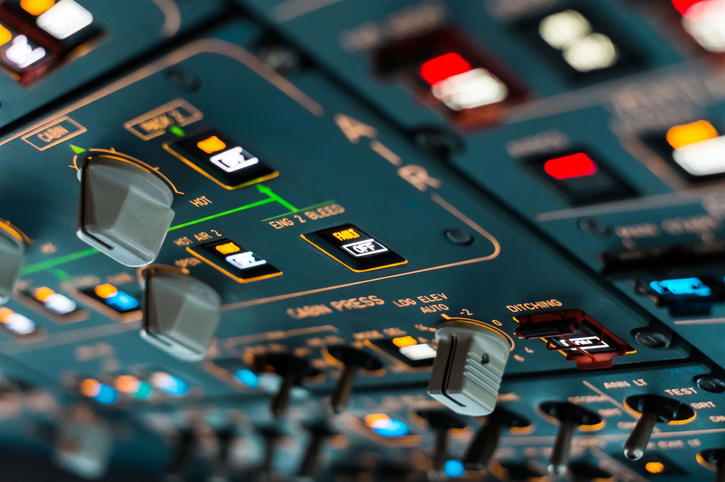 Almost anything can be counterfeited. While our minds might typically gravitate toward fake watches sold on street corners by dubious characters, counterfeiting spans the expanse of industries. And its negative effects can go far beyond getting burned by overpaying for a flimsy accessory. In the case of the aerospace industry, counterfeit parts can compromise entire systems and even threaten lives.
Counterfeit Aerospace Products
Most counterfeit products fall under their traditional categories—the majority of counterfeit products seized by U.S. Customs and Border Protection (CBP) constitute apparel, accessories, watches/jewelry, and footwear. However, a sizable portion of products seized by the CBP fall under the category of aerospace and automotive, including electrical, electronic, and electromechanical (EEE) parts. With products that are meant to safeguard individuals and allow objects to fly, counterfeiting can be a frightening prospect.
Furthermore, the globalization of the aerospace industry, resulting in regionally-varying expectations, complicates the objective of mitigating counterfeit parts. With this and related factors in mind, SAE AS 5553D-2022: Counterfeit Electrical, Electronic, And Electromechanical (EEE) Parts; Avoidance, Detection, Mitigation, And Disposition was created and is periodically revised.
SAE AS5553D-2022 Aerospace Standard for Counterfeit Parts
To meet the needs of customers, electronics industry organizations need to produce products that continually exceed customer expectations. The accidental or intentional acquisition or manufacture of counterfeit parts directly opposes this objective. SAE AS 5553D-2022 helps to avoid, detect, mitigate, and dispose of counterfeit parts by standardizing practices and methods related to EEE parts management, supplier management, procurement, inspection, test/evaluation, and response strategies.
SAE AS 5553D-2022 is meant to be used by organizations that procure, integrate, and/or repair EEE parts and/or assembles. Under this scope are maintenance, repair, and overhaul (MRO) organizations. The aerospace standard is risk-based, and it is intended to apply throughout the supply chain to all organizations that procure EEE parts and/or assemblies, regardless of type, size, and product provided.
Specifically, the SAE AS 5553D-2022 standard outlines a counterfeit EEE parts control plan, and it also details personnel training, EEE parts availability, the purchasing process, purchasing information, and the verification of purchased EEE parts.
Please note that the SAE AS 5553D-2022 standard is meant to be used in conjunction with a higher level quality standard. Therefore, it is not intended to stand alone, supersede, or cancel guidance found in other quality management system documents, such as ISO 9001:2015.
SAE AS 5553D-2022: Counterfeit Electrical, Electronic, And Electromechanical (EEE) Parts; Avoidance, Detection, Mitigation, And Disposition is available on the ANSI Webstore.
ANAB Accreditation Relating to Avoiding Counterfeit Electronic Parts
Several SAE standards address the detection and avoidance of counterfeit electronic parts, and their guidance assists users in meeting this need. Notably, SAE AS 6081 sets a management system for distributors to avoid, detect, mitigate, and dispose of electronic parts. To demonstrate compliance with this standard, some organizations seek out certification to SAE AS6081. To demonstrate credibility, these and other management systems certification bodies benefit from ANSI National Accreditation Board (ANAB) accreditation. You can learn more about this accreditation program here: Accreditation for Avoidance of Counterfeit Electronic Parts Management Systems (ACEPMS)
Furthermore, ANAB accredits laboratories performing detection of suspect/counterfeit parts to the requirements of AS6171. Anyone involved with counterfeit electronics inspections and tests or who would like to learn more about this standard and accreditation program should register for ANAB's August 25 webinar AS 6171 – Counterfeit Electronics Testing.
For further reading: AS6171 for Suspect Counterfeit Aerospace Electrical Parts