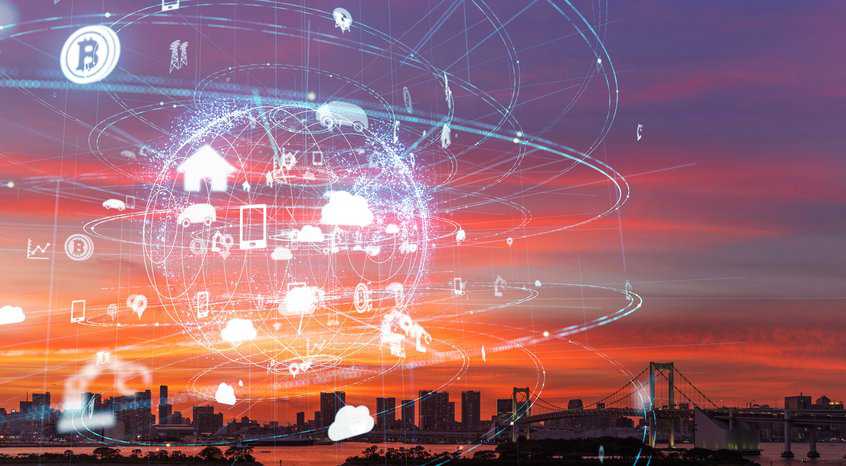 More than 80% of the global GDP is generated in cities. This means urbanization, if managed well, can contribute to sustainable growth through increased productivity, innovation, and interconnectivity. ISO/IEC 30182:2017 – Smart City Concept Model – Guidance For Establishing A Model For Data Interoperability  provides a smart city concept model that emphasizes establishing interoperability between industry services in a city.
ISO/IEC 30182:2017 describes a smart city concept model (SCCM) that provides the basis of interoperability between component systems of a smart city. Organizations that provide community services, decision-makers, and policy developers in cities are pivotal for enabling interoperability in the SCCM. This international standard specifies these ontologies:
Concepts (organization, place, community item, metric, service resource)
Relationships between concepts (e.g., organization has recourses, event at a place)
A critical part of the SCCM is to align the above ontologies across different industry sectors. The standard maintains that mapping data from various sectors provides a basis of discovering and sharing data, enabling interoperability between sectors. The goal of the SCCM in ISO/IEC 30182:2017 is to create a citywide data ecosystem for the benefits of the city and citizen.
What Are the Challenges of Urbanization?
In 1950, 30% the world's population lived in urban areas; in 2021, 56% of the world's population lived in cities. This rapid speed and scale of urbanization brings challenges:
Meeting the accelerated demand for affordable housing (in urban areas within low-income countries up to 90% of people live in unsafe housing).
Building enough viable infrastructure for transport systems and basic services, such as those for water availability and energy consumption.
Creating financial opportunities (nearly 1 billion urban poor living in informal settlements need to have access to transport and utilities, and the local government may not have the financial means to provide services to all people).
Maintaining a healthy city for its inhabitants as increased urbanization brings high rates of pollution—poor air and water quality and waste-disposal problems.
Mitigating rising conflicts, such as higher crime rates, congestion, social exclusion, and inequality, that contribute to pressure on cities.
Reducing urban sprawl, which encroaches upon environmentally sensitive areas and agricultural areas that are not suitable for development. This sprawl puts pressure on land and natural resources (cities represent 70% of greenhouse gas emissions and two-thirds of energy consumption globally).
What Is the Smart City Concept Model in ISO/IEC 30182:2017?
Each sector (e.g., health, social services, education, and transportation) has its own models that enable data to be discovered and understood, but there is a barrier of interoperability with other sectors. The smart city concept model (SCCM) addresses this lack of interoperability by defining an overarching framework of concepts and relationships that can be used to describe data from any sector. For example, the health sector might refer to a patient and a care plan, social services might refer to a client, the education sector might refer to a pupil and a curriculum, and the transport sector might refer to a passenger and a travel plan.
What Are the Benefits of the Smart City Concept Model (SCCM)?
Reduced cost since the need to recollect and verify data is removed
Integrated city systems and services driven by data
A common understanding of the needs of communities
Shared objectives, collaboratively developed and evidenced using data
Engaged and enabled citizens and communities
Transparency in decision-making
Development of partnership models
Businesses and communities co-creating innovation
Improved quality of life for citizens
ISO/IEC 30182:2017 – Smart City Concept Model – Guidance For Establishing A Model For Data Interoperability is available on the ANSI Webstore.