This revision of ISO 14644-2 2015 Monitoring to provide evidence of cleanroom performance related to air cleanliness by particle concentration emphasizes the need to consider a monitoring strategy in addition to the initial or periodic execution of the classification of a cleanroom or clean zone in accordance with ISO 14644-1:2015, 5.1. The monitoring activity provides a continuing flow of data over time, thereby providing a more detailed view of the performance of the installation.
This second edition cancels and replaces the first edition (ISO 14644-2:2000), which has been
technically revised throughout.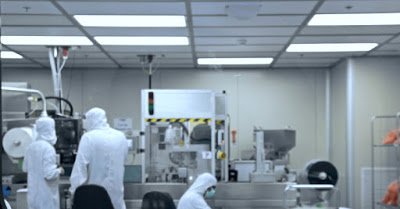 Medical Cleanroom
ISO 14644 consists of the following parts, under the general title Cleanrooms and associated controlled environments:
— Part 1: Classification of air cleanliness by particle concentration
— Part 2: Monitoring to provide evidence of cleanroom performance related to air cleanliness by particle concentration
— Part 3: Test methods
— Part 4: Design, construction and start-up
— Part 5: Operations
— Part 7: Separative devices (clean air hoods, gloveboxes, isolators and mini-environments)
— Part 8: Classification of air cleanliness by chemical concentration (ACC)
— Part 9: Classification of surface cleanliness by particle concentration
— Part 10: Classification of surface cleanliness by chemical concentration
Attention is also drawn to ISO 14698, Cleanrooms and associated controlled environments — Biocontamination
control:
— Part 1: General principles and methods
— Part 2: Evaluation and interpretation of bio-contamination data