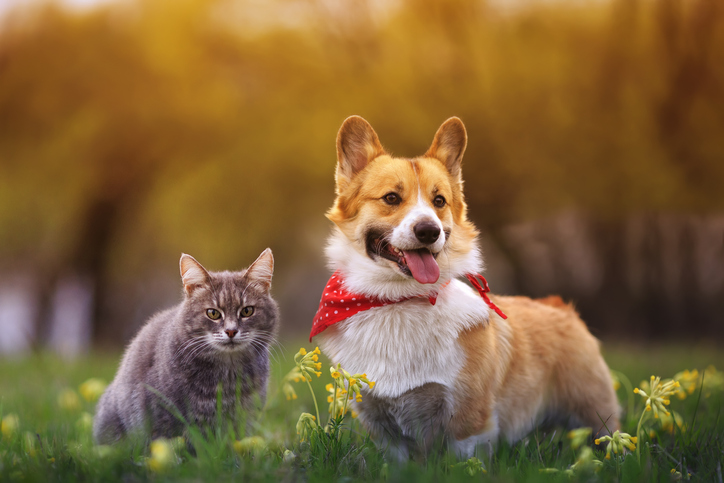 3D printing, and the related additive manufacturing process of "joining materials to make parts from 3D model data, usually layer upon layer", completely changes the way that products can be manufactured, using mass customization and precision to allow for creation of something at a low cost without compromising its quality. 3D printing has been used to enhance the lives of many animals with disabilities and disfigurements by recreating the components of their bodies that they have lost.
The type of 3D printing used to create artificial body parts for animals is bioprinting. The term bioprinting has several applications, and is often attached to the 3D printing of cellular material to recreate biological structures. However, existing bioprinters that use cells are experimental, and we are still far away from 3D printing human organs. Instead, animal bioprinting currently involves the printing of non-biological materials that are attached to or inserted into a living body.
3D Printed Animal Limbs
Additive manufacturing has been used to create new artificial limbs for animals. A great example of this is a certain whippet dog in Mexico named Romina, who lost her right leg along with almost all movement in her left leg from a lawnmower accident. Whippet is a dog breed that can reach speeds up to 40 mph and can accelerate faster than any other dog in the world. Because of this, having a basic prosthetic would limit Romina's movement. However, using 3D printing, veterinarians at the Universidad del Valle de Mexico's Veterinary Hospital (UVM) designed a complex prosthetic that allowed the dog to run similar to her natural stride.
Prosthetic limbs have also been 3D printed for other animals. In August 2015, an eight-year-old cockatoo was dropped off at an English parrot rescue shelter with a missing claw. His leg stump developed a sore and it became difficult for him to balance on his perch as he slept, so London-based 3D printing company 3DPrintUK, in conjunction with avian specialist Steve Smith, created a stable claw-replacement for the bird.
3D Printed Tortoise Shell
Another major event in veterinary medicine and 3D printing was the creation of an artificial tortoise shell in May 2016. Fred, a Brazilian female tortoise, was left without a shell after suffering through a forest fire, which also left her wandering with bouts of pneumonia and no food for 45 days. A volunteer veterinary team found her and helped by designing a 3D printed shell using images of her body. This shell was painted to look like a natural tortoise shell, not using any materials that could harm the animal.
3D Printing for Animal Reconstruction
Other than Fred the tortoise, there have been several other instances in which 3D printing has been used to fix deformities in turtles. Akut-3, a loggerhead sea turtle, lost 60 percent of his right upper and lower jaw after colliding with a boat's propeller. With his drastically injured jaw, the sea turtle was unable to eat on his own and could not survive out of captivity. Luckily, BTech, a medical 3D printing company in Turkey, was able to 3D print Akut-3 new jaw pieces out of titanium that allow him to successfully eat. In the near future, if his body tissue fully accepts the new material, he can return to the ocean.
Similarly, a bald eagle lost her top beak as it was shot off in a poaching incident in Alaska. Discovered helpless without the ability to eat, this eagle was taken in by raptor biologist Janie Veltkamp of Birds of Prey Northwest, who brought her to the Birds of Prey NW headquarters. There she led the team, consisting of Nate Calvin, a mechanical engineer, veterinarians, and dentists, that constructed an artificial beak using 3D printing. With the new beak, the eagle,named Beauty, was able to survive. In the years since the prosthesis was installed, her beak has regenerated somewhat, letting her eat without the artificial one.
These few examples are not all of the cases in which 3D printing has helped animals. In fact, if you check 3D printing news sources at any given time, you will find some evidence of 3D printing technology enhancing the well-being of animals in need. In many of these instances, such as with Beauty the Eagle, the only other viable solution is euthanasia, so, 3D printing is actually saving animals' lives. This is just one of the many applications of this new, innovative industry.
Further Reading
Additive Manufacturing Standards
Additive Manufacturing File Format (AMF)
Evolutionary Structures in Additive Manufacturing and 3D Printing