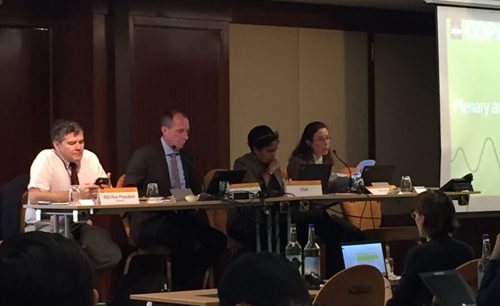 In June 2016, two representatives of ANSI's Consumer Interest Forum (CIF) attended the annual meeting of the International Organization for Standardization (ISO) Committee on Consumer Policy in Geneva. Sally Greenberg, CIF vice chair, and R. David Pittle, Ph.D., former CIF chair, met with other international consumer standards experts and advocates who are members of COPOLCO. ANSI's current CIF chair, Kathleen Thuner, was unable to attend. Steven Cornish, ANSI senior director of international policy, and Michael Boyles, an expert from the U.S. Department of Commerce (DOC), also attended.
COPOLCO meetings attract a diverse group of consumer standards experts. In attendance were representatives from Trinidad and Tobago, Malaysia, Colombia, Saudi Arabia, Singapore, Lithuania, Malaysia, Indonesia, Korea, Fiji, South Africa, Italy, Cyprus, Namibia, Australia, Sweden, Canada, Greece, and most of Northern Europe. This gives you a sense of the breadth and depth of international participation.
There are two distinct categories of members of COPOLCO: those who work for a country's standard-setting government agency and those who come from non-governmental organizations (NGOs).  As important as standards are, consumer participation in the setting of these standards (as noted above, there are several hundred of the 21,000 standards developed under ISO oversight that directly affect consumers) is equally critical. Consumers are the very people affected by thousands of products and services.
The theme for this year's meeting was "global services and how they serve consumers".  "Services" is a broad term, but COPOLCO narrowed the discussion to services related to automobiles, real estate, online shopping, retail purchases, tourism, the public, financial, health care, and housing. During the moderated open discussion, ten relevant concerns were identified: privacy, reliability, complaints, fairness, price, timeliness, convenience, safety, disclosure, and quality. The group exchanged insights on how to take on the considerable challenges of setting standards in all of these service sectors in relation to these specific consumer concerns.
Attendees also heard from COPOLCO's Product Safety Working Group on developing standards to address choking hazards for children. The consensus is that such a standard would have to be "horizontal," recognizing that many products beyond just toys or nursery products can present choking hazards for children – including bottle caps, balloons, hot dogs, and hard candy. A relevant EU standard is likely to be considered for adoption by ISO. The Product Safety Working Group is also addressing standards for top-loading washing machines, ride-on toys, and washing detergent pods, which are colorful and pose the risk of small children ingesting them.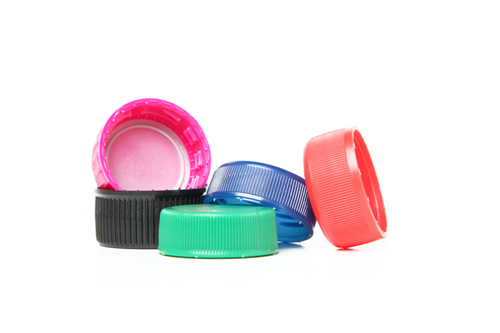 Additional product safety issues being considered by COPOLCO are accident investigation, safe sleeping conditions, arts and crafts materials, trampoline parks, chemical safety, and table saws. The National Consumers League (NCL) has engaged in a sustained campaign to press for improved safety standards for table saws, so COPOLCO's interest is a positive development for NCL's campaign. At the annual meeting, it was agreed upon that the following areas would be new candidates for standards development in COPOLCO: instructions for use, sustainable cocoa, e-cigarettes, and 3-D printing.
These standards cover almost every industry, from technology, to food safety, agriculture, and healthcare. ISO International Standards affect everyone, everywhere.
One exciting recent development is the ISO and World Bank Group Memorandum of Understanding (MoU)to encourage countries' awareness and involvement in the development, adoption, and use of international standards that promote open, fair, and transparent trade.
The COPOLCO delegates had a robust discussion on whether the sharing economy (e.g. ride sharing and shared housing) should be a focus of international standardization. It was agreed that this burgeoning area is very exciting but greatly in need of consumer protections. Also discussed was whether to develop standards on financial literacy for youth, an issue near and dear to NCL.
Throughout the year, COPOLCO's Working Groups prepare proposals for standards that are viewed by the Committees and submitted to the full body for consideration. For COPOLCO delegates like David Pittle and Sally Greenberg, the engagement of their countries and their consumer NGOs in developing standards for consumer safety and quality is a critically important process. It is vital work.
For more information, visit www.iso.org/iso/copolco
Contributing Author: Sally Greenberg, Executive Director, National Consumers League, and Vice Chair, ANSI CIF