Every April 22, over 1 billion people in 192 countries participate in the largest civic-focused day of action in the world. This is Earth Day, an observance that sprouted from the environmentalist movement in 1970 and burgeoned worldwide in 1990. Since then, Earth Day has represented numerous environmental issues, continually reflecting and fueling interests regarding wildlife, ecosystems, the oceans, and other environmental concerns.
Earth Day 2018 is themed "End Plastic Pollution." This incorporates understanding one's plastic usage and striving to reduce that amount. For years now, plastic, while granting human society a superior material, has polluted the earth's oceans and land, resulting in injured marine life and even harming human health.
Earth Day 1990 was so significant because it legitimized the environmental movement. This impact reverberated globally, and it even helped shape modern standardization. In 1991, ISO (International Organization for Standardization) established the Strategic Advisory Group on the Environment (SAGE) to see whether standards could implement a sound environmental management system in the vein of ISO 9000.
This resulted in ISO TC 207 for environmental management, which, today develops ISO 14001:2015 – Environmental management systems – Requirements with guidance for use and related standards.
However, the establishment of this technical committee was merely the spark of a shift for standardization, in which industrial practices began considering the protection of natural resources. Today, standardization enables manufacturers and companies to consider the environment in a sustainable manner by providing them with shared practices that assure protective actions.
Numerous international and American National Standards specify guidelines for plastics. Furthermore, ASTM D7611: Standard Practice for Coding Plastic Manufactured Articles for Resin Identification standardizes Resin Identification Codes, or the numbers on the bottom of plastic products. While commonly misidentified as "recycling codes," Resin Identification Codes merely represent the type of plastic used in products, numbered 1-7. The recyclability of each plastic is dependent on local legislation, so it is important to know your local regulations. In a way, this standard supports a network for recyclability and responsibility for plastics—one of the cornerstones of modern environmental consciousness.
For over 20 years, ISO 14001 has helped equip organizations with the framework for an environmental management system, and it has evolved with the times. This type of system is at the core of an organization's environmental interests, but there are other efforts needed for limiting a company's environmental footprint. In recent years, sustainable development has risen into a prime concern in relation to standards, and not even with solely environmental specifications. For example, ISO 26000:2010 – Guidance on social responsibility emphasizes the importance of seven core subjects that all organizations have a responsibility to consider; number 4 is the environment.
Assuring sustainable development assists organizations in factoring the cost and effectiveness of the decision-making processes necessary for responsible practices. In terms of environmental sustainability, managing and limiting waste are common means of sustainability. Among this, numerous organizations limit plastic usage and waste.
Standards help put companies in the position to make ecofriendly choices and ultimately reduce or manage their environmental footprint. This is crucial in an age when the state of environmental problems are approaching the need for urgency, and lack of action can mean irreversible harm to the earth. And, since companies have been largely responsible for today's common environmental problems, such as climate change, environmental degradation, and resource depletion, instilling sustainability at a company level can shape a significant influence.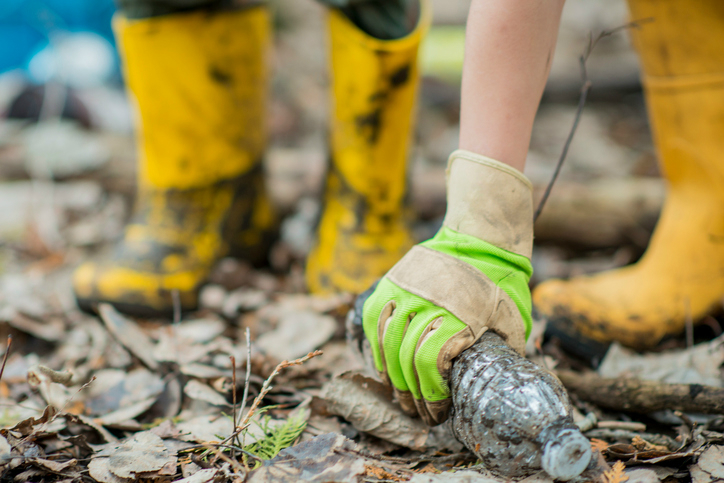 However, people care about the environment. At the heart of all environmentally friendly interests is the desire for the common person to act as a steward for our planet and assure that it is habitable for future generations. Because of this, people want to make green choices with their behavior and the products they buy and use. Unfortunately, the accuracy of some "green" products has been contested.
To address this issue, standardization has helped establish quality. In the 21st Century, ecolabeling has become common practice for conveying the sustainability of a product to a customer, but even the validity of this process has been brought into question. Fortunately, the ISO 14020 series of international standards covers environmental labeling, with ISO 14024:2018 – Environmental labels and declarations – Type I environmental labelling – Principles and procedures establishing the principles and procedures for Type I environmental labeling programs.
Such labels, when displayed on a product, send a clear message to consumers. If you, as an individual purchaser of products, want to make green choices, you can use these labels as guidance. Therefore, standards for environmental labeling not only enable manufacturers to adhere to modern guidelines for sustainability, but they aid individual customers in shaping their own environmental footprint in purchasing plastic or other products.
Standards help to keep the world green, and they even let consumers have some say in that.
You can read more about plastic and standardization in this ANSI News Article on Earth Day 2018.