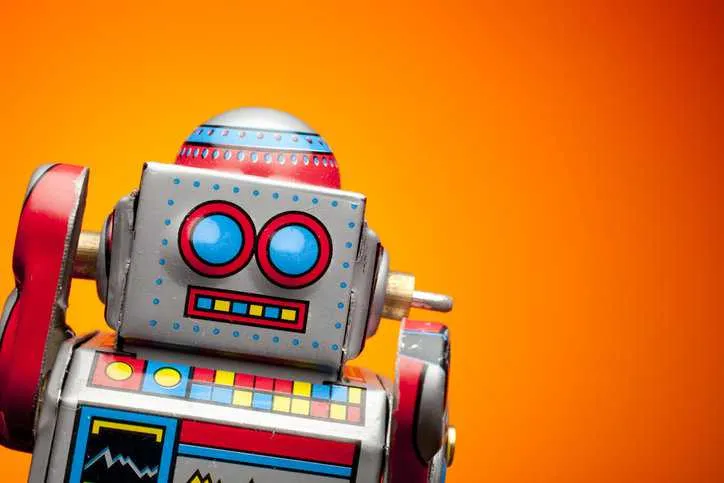 ASTM F963, the standard for toy safety, has been revised. The current version, ASTM F963-23: Standard Consumer Safety Specification for Toy Safety, revises and supersedes the 2017 edition.
World Market for Toys
The market for toys is massive, and, as in 2022, global toy sales reached $107.4 billion. At this size, toy manufacturers and retailers are responsible for putting a great deal of toys in consumer hands. These products, while existing in great variation, can be expected to undergo some kind of common use, therefore sharing much foreseeable abuse.
The Safety Standard for Toys
By identifying the possible hazards with toy use, as well as those that may not be recognized readily by the public, ASTM F963-23 establishes nationally recognized safety requirements for toys. While the standard does not purport to cover every conceivable hazard of a particular toy or eliminate the need for parental responsibility in the selection or toys or parental supervision, it does minimize accidents in the normal, intended use of the toys that it covers.
Adherence to the standard successfully eliminates many potential hazards from toys because it identifies the best design practices. This includes numerous aspects of the toys, even those of which the public may not be readily aware. Some specifications are intended to prevent hazards from direct contact with toys, such as stating that "nails and fasteners shall not present a point, edge, ingestion, or projection hazard," or that surfaces should remain free of any toxic materials.
Additionally, some specifications are written to reduce hazards that may derive from activities conducted as part of the toy's intended use. For example, ASTM F963-23 addresses ride-on toys and toy seats, noting that the designers should eliminate design choices that could cause the product to tip over easily, taking into account the use of the child's legs as a means of stabilizing.
Test Methods for Toy Safety
The ASTM F963-23 specification, in addition to covering guidelines, contains test methods for toys, and it is intended for toys for use by children under 14 years of age. As toys differentiate in their components and usage, the document addresses a wide range of materials for which it covers safety requirements.
For example, Section 4.6 of ASTM F963-23 covers small objects, and states that "these requirements are intended to minimize the hazards from choking, ingestion, or inhalation to children under 36 months of age created by small objects."
Vintage Toy Safety
The information that ASTM F963-23 provides is presented meticulously, and this thoroughness is crucial because of this sheer importance of this standard. ASTM F963-23's guidance helps to keep children safe, and it has done so since its initial publication 1976.
In fact, toys manufactured during this time were notoriously dangerous, and the existence of this standard is tied directly to the many hazards that they brought onto children. In fact, if you look at practically any list of the most dangerous toys of all time, you will find many well-known consumer toys of the 60s and 70s.
Due to the resurgence of older entertainment franchises, we have seen a boost in recent purchases of resold classic toys. Unfortunately, since many of these products were designed with an outdated edition of ASTM F963 or even predate the standard in its entirety, or it, they can be dangerous. Buyers should beware of these products, as their defects can present hazards.
You can learn more in our post Vintage Toy Safety – Hazards of The Past
Changes to ASTM F963-23
ASTM F963-23 revises the previous edition of the toy safety specification that was released in 2017. In all, it is a substantial revision, having undergone updates in the following areas:
heavy elements in toy substrate materials
process water cleanliness
phthalates
acoustics
batteries
expanding materials
labeling requirements
drop test
projectiles
bow and arrow testing
ASTM F963-23: Standard Consumer Safety Specification for Toy Safety is available on the ANSI Webstore.
Changes to ASTM F963-17
For any past users of this standard, ASTM F963-17 also underwent some notable changes when it updated the 2016 edition. The main rationale for this revision was to add new language to projectile toys with stored energy, specifically indicating when to perform the kinetic energy density measurement on projectiles. This aligned the standard with ISO 8124 guidelines.
Changes to ASTM F963-16
When ASTM F963 was revised in 2016, some major changes included alterations to guidance on toys incorporating sound, magnet, hinges, and other features.
ASTM F963 and the Consumer Product Safety Act
The ASTM F963-23 revision is intended to update the safety requirements to include the following by reference: published federal mandatory requirements, relevant voluntary standards, certain new requirements for addressing potential hazards, and several technical revisions based on producer experience with the original standard. ASTM F963 is mandatory under the Consumer Product Safety Act (15 U.S.C. §§ 2051−2089).
Toy Safety: The Need for Parental Supervision
Please note that this standard establishes nationally recognized safety requirements for toys, but it does not eliminate the need for parental supervision. In 2021 alone, there were over 206,400 toy-related injuries. It is also essential that parents look for indication of ASTM F963 certification on the packaging of toys that they buy for their children, since dangerous products can still end up on the market.