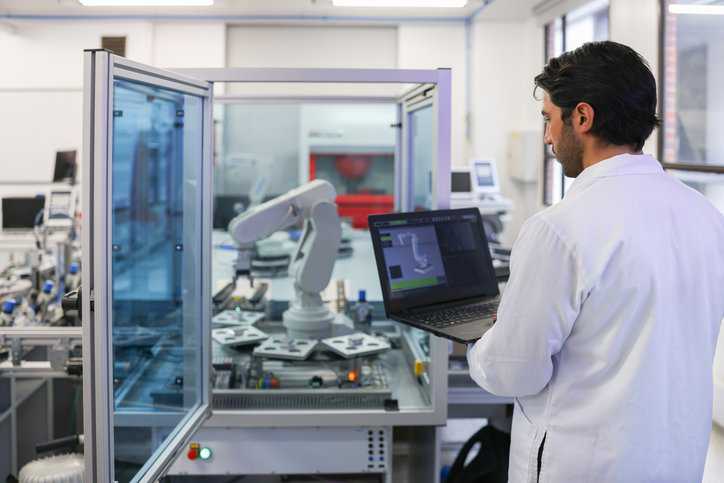 With the rise of "informatics" disciplines such as bioinformatics, cheminformatics, and health informatics, laboratory informatics is a critical part of today's laboratory operations, helping ensure high quality and reliable data and results. ASTM E1578-18: Standard Guide For Laboratory Informatics provides a guide for laboratory informatics.
What Is Laboratory Informatics?
ASTM E1578-18 defines laboratory informatics as the specialized application of information technology aimed at optimizing laboratory operations. Laboratory informatics is a collection of informatics tools utilized within laboratory environments to collect, store, process, analyze, report, and archive data and information from the laboratory and its supporting processes. In short, it enhances scientific processes and the delivery of laboratory information. It includes the effective use of critical data management systems, the electronic delivery of results to customers, and the use and integration of supporting systems (for example, training and policy management).
Its main advantages include reduced clerical work, better evaluation of workload, faster communication, and improvement of information given to the clinician (adapted reference values, interpretation, comments, improved retrieval operations, and faster billing).
Laboratory Information System (LIS) Major Functions
A Laboratory Information System (LIS) has 14 major functions: registration of test requests, production of specimen collection sheets and identification labels, confirmation of specimen collection, production of aliquot labels, workload inquiry, production of worksheets, manual entry of test results, automated entry of test results, results inquiry, preliminary report, final report, daily activities reports, statistical reports, and billing.
ASTM E1578-18 describes the laboratory informatics landscape and covers issues commonly encountered at all stages in the life cycle of laboratory informatics from inception to retirement. It explains the evolution of laboratory informatics tools used in today's laboratories such as laboratory information management systems (LIMS), laboratory execution systems (LES), laboratory information systems (LIS), electronic laboratory notebooks (ELN), scientific data management systems (SDMS), and chromatography data systems (CDS). The standard also covers the relationship (interactions) between these tools and the external systems in a given organization. ASTM E1578-18 discusses supporting laboratory informatics tools and a wide variety of the issues commonly encountered at different stages in the life cycle.
The purpose of ASTM E1578-18 includes:
Educating new users on laboratory informatics tools
Providing a standard terminology that can be used by different vendors and end users
Establishing minimum requirements for laboratory informatics
Providing guidance for the specification, evaluation, cost justification, implementation, project management, training, and documentation of the systems
Providing a functional requirements checklist for laboratory informatics systems that can be adopted within the laboratory and integrated with existing systems
Laboratories Are Versatile
The first laboratory in history was opened in the late 1600s by Robert Boyle— the father of modern chemistry. His lab became known as the "Boyle Laboratory," focusing on developing new chemical reactions. Besides chemistry, today's modern laboratories are used in a wide-range of industries.
Moreover, the use of a laboratory and its equipment (e.g., microscopes, centrifuges, glassware, fume hoods, electric shock protection systems, computers, and software) depends on its purpose and the type of work being done. Laboratories are used in many different areas from schools, research centers, industrial settings, and hospitals. Schools and universities use laboratories to conduct experiments and research projects. In research centers, laboratories are often used to conduct experiments and study diseases. Industrial settings use laboratories to test products or create new materials, with the help of advanced tools such as a laboratory information system. Hospitals and clinics use laboratories to analyze specimens and diagnose illnesses.
ASTM E1578-18: Standard Guide For Laboratory Informatics is available on the ANSI Webstore.