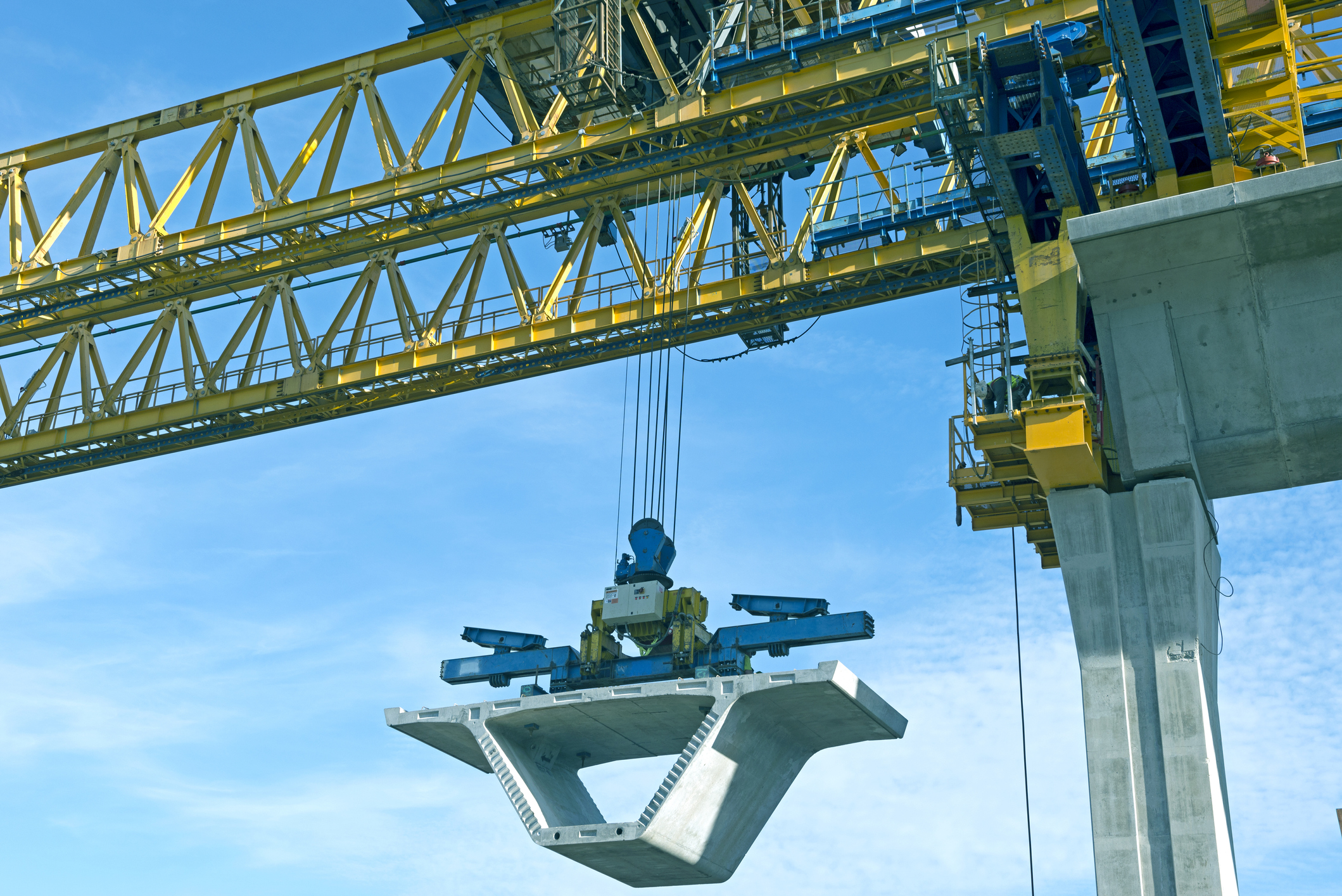 A volume of the overall safety standard for cableways, cranes, derricks, hoists, hooks, jacks, and slings, ASME B30.20-2021: Below-the-Hook Lifting Devices, has been released. Revising the previous edition of the same American National Standard, ASME B30.20-2021 is distinguished by some changes.
Lifting Equipment and ASME B30
The desire to build up—the very same pursuit that results in buildings ranging from multi-story structures to cloud-hugging obelisks—is tied to a desire to expand our known society, but, in a way, it defies the earth's natural order. If you think about it, any process that pushes materials or components sky-bound must go against the 1 g pull of the earth. In addition to resisting any wind forces and enhancing safety and efficiency for personnel, construction devices and processes for lifting revolve around the means to resist sending the lifted object plummeting to the ground at the global acceleration of 9.8 m/s/s.
There's a lot that construction processes and components need to grapple with, even including grapples. For the past century, the overarching ASME B30 standard has offered provisions for the construction, installation, operation, and maintenance of cranes and related lifting equipment. For convenience, B30 is split up into numerous volumes. ASME B30.20-2021 is one of these distinct parts.
What is ASME B30.20-2021?
ASME B30.20-2021 focuses on below-the-hook lifting devices. Commonly referred to as a lifter, a below-the-hook lifting device attaches a load to a hoist. These devices can come in several forms, including structural and mechanical lifting devices, vacuum lifting devices, close proximity operated lifting magnets, remotely operated lifting magnets, scrap and material-handling grapples, and clamps. In fact, these six variations are not only addressed in the ASME B30.20-2021 standard, but they are the focus of each chapter of the document.
ASME B30.20-2021's provisions span the marking, construction, installation, inspection, testing, maintenance, and operation of below-the-hook lifting devices. This volume of ASME B30 also applies to clamps used for positioning and anchoring.
Please note that a lifter may contain components addressed by other ASME B30 volumes or other standards, such as slings, hooks, and rigging hardware. Furthermore, users of ASME B30.20-2021 can look to ASME BTH-1-2020: Design of Below-the-Hook Lifting Devices for further guidance.
Changes to ASME B30.20-2021
Since it revises the 2018 edition of the same standard, thereby keeping current the provisions detailed in an expansive document, ASME B30.20-2021 contains the following changes:
Revisions were made to load test requirements.
Frequent and periodic inspection requirements were clarified for readability.
Criteria was added for the removal of a lifting device from service if certain conditions that could result in unsafe performance are present, including loose or missing guards or fasteners, indications of heat damage, excessive corrosion, or deformation, cracks, or wear.
ASME B30.20-2021: Below-The-Hook Lifting Devices is available on the ANSI Webstore. Anyone who needs all parts of the ASME B30 series can get them together at a discounted rate as the ASME B30 Construction Package.
Changes to ASME B30.20-2018
The previous edition of this standard saw a significant revision. In addition to revising the scope, here are some of the many changes made to ASME B30.20-2018:
Definitions for abnormal operating conditions, maintenance parts, severe service, and special or infrequent service were added.
Definitions for administrative or regulatory authority, alteration, modification, abnormal operating conditions, friction-type pressure-gripping lifters, grip ratio, indentation-type pressure-gripping lifters, ingot turnover, lock bar sheet lifter, four-pad powered vacuum lifter, and four-pad powered vacuum lifter manipulator were deleted.
An entirely new chapter, Chapter 6, on Clamps, was added. This new chapter includes supporting clamps, friction-type pressure-gripping clamps, indentation-type pressure-gripping clamps, anchoring and positioning clamps, and hybrid clamps. For their basic function, clamps rely upon a nonvertical force against the surface of the load to generate a vertical lifting force or a "force normal to the surface of the load or anchorage to prevent motion of the clamp relative to the load or anchorage," or both. Chapter 6 outlines information to assure the success of these devices.
Revisions to product safety labeling were added throughout.
Rated load marking guidelines were added for remotely operated magnets.
Magnet testing guidelines were clarified.
The permanent magnet rating factor was revised.
Numerous alterations were made throughout the standard document to better align it with ASME BTH-1, a document that offers further guidance on below-the-hook lifting devices by covering structural design criteria.