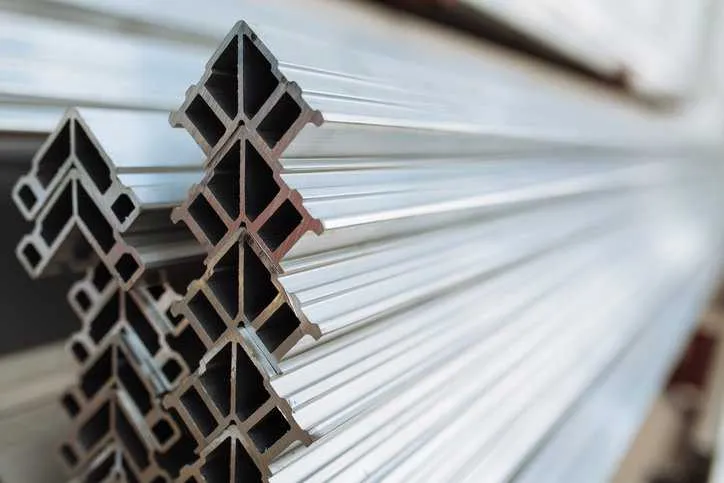 The main purpose of every machine tool is to process materials. Inadvertent interference with, or accidental misdirection of the released energy during production, maintenance, commissioning and de-commissioning can result in injury. As a result, ANSI B11.17-2023: Safety Requirements For Horizontal Extrusion Press Systems aims to lower hazards and injuries to individuals associated with horizontal extrusion presses.
The Horizontal Extrusion Press System
According to ANSI B11.17-2023, the horizontal extrusion press system is a system that functions to extrude metals horizontally either by the direct or indirect process. The horizontal press is ideally suited to bar, shaft, and plate straightening; it may be fitted with a number of tools to perform such work as bar, angle and channel cut-off, rail/structural contouring and straightening. This machine can also perform other applications where the horizontal configuration and smooth, long stroke hydraulic power are assets. It includes components necessary to handle and process metals from the loading mechanism through the platen exit or external butt shear through the process of cooling. In other words, the horizontal extrusion press system includes all equipment from the time that the metal is placed into the system until that metal exits the control of the press or extrusion cycle at either a coiling system or a cooling table (before being stretched and/or cut).
What Equipment Does A Horizontal Extrusion Press System Include?
Log/billet table, where the metal is first introduced to the system
Furnace, which heats aluminum billets or logs prior to extrusion
Nillet cutting machine, either a hot billet saw or a shear (this would not be necessary with the use of precut billets)
Billet conveyor – to move the hot billet into loading position
Billet loader – to load the billet into the press
Press
Press runout – where the metal goes when it exits the press
Puller or runout conveyor – this could be a mechanical puller, a series of belts, or a moving runout table to keep the material moving down the runout table
Cutoff saw – this could be a flying cutoff saw attached to the puller or it could be another means of cutoff for the extrusion, including manual sawing or torches
Cooling table or coiling system(s)
Hydraulic components, such as valves, accumulators, cylinders, hoses, fittings, pumps, and piping  –  hydraulic circuits and components should meet the requirements of ISO 4413
The ANSI B11.17-2023 Standard for Horizontal Extrusion Press Systems
ANSI B11.17-2023 applies to horizontal powered presses that extrude metals by means of applying sufficient pressure to an individual metal billet, confined within a container, to force the metal to be extruded through the configured openings of a die. The American National Standard also is applicable any other equipment and system(s) used in the press production operation. The primary objective of this standard is to eliminate, control, and reduce hazards to individuals associated with horizontal extrusion presses by establishing requirements for the design, construction, operation and maintenance of these machines. To accomplish this objective, ANSI B11.17-2023 assigns responsibilities to the supplier (e.g., manufacturer, modifier, rebuilder and integrator), the user, and individuals in the working environment.
Specifically excluded from this standard are hydrostatic extrusion presses, vertical extrusion presses, laboratory presses used to develop extrusion techniques for new materials and products, and extruding machines of unconventional design. Additionally, this standard does not apply to extrusion presses used to process plastic or other non-metallic materials.
What Is the ANSI B11 Series for Machinery Safety?
ANSI B11 Standards for Safety of Machinery explains the other standards in the ANSI 11 series. The purpose of this series of machinery safety standards is to devise and propose ways to eliminate or minimize risks of the potential hazards associated with the required tasks. This is done by implementing an appropriate machine design, restricting personnel or other individuals' access to hazard zones, and/or devising work procedures to minimize personnel exposure to hazardous situations. 
ANSI B11.17-2023: Safety Requirements For Horizontal Extrusion Press Systems is available on the ANSI Webstore.