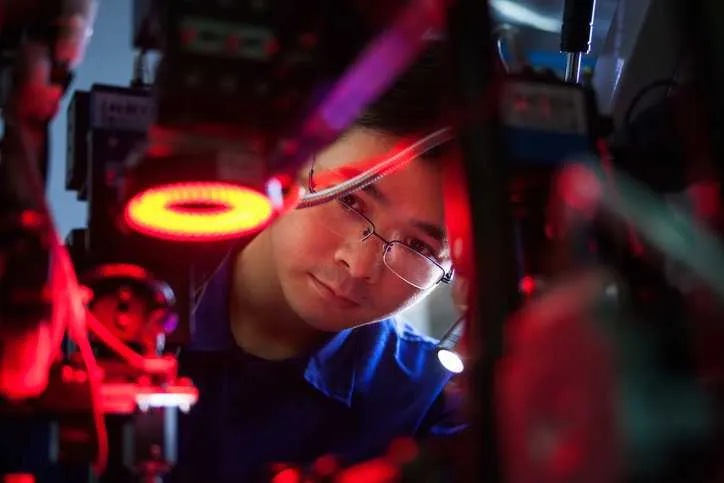 In the hands of Homo erectus—or its contemporary primitive cousin, H. habilis (whose name literally means "handy man")—the hand axe, dating back 1.8 million years, was the original formal tool. As this Acheulian tool moved inclined planes into a load to split or separate, it is a wedge—one of the "six simple machines"—and thereby also bears the honor of being the first machine.
As industries shifted over 2 million years, technology and machines progressed. Unfortunately, so did the risks. By 1922, the B11 standards for machine safety were first approved—beginning with safety requirements for power presses. Today, this series covers a range of machinery, with ANSI B11.0-2023: Safety Of Machinery—a Type-A standard according to the ISO Type A-B-C Structure for Machinery Standards—detailing general guidance.
ANSI B11 Standards
To limit the inherent risks associated with machinery, safeguards and other measures are integral. The ANSI B11 series of standards strive to eliminate injuries to personnel from machinery or machinery systems. They accomplish this by establishing requirements for the design, construction, reconstruction, modification, installation, setup, operation and maintenance of machinery or machine systems.
ANSI B11.0: Safety of Machinery
ANSI B11.0-2023 gives foundational aspects to apply broadly across various types of machinery, so it is intended for use in tandem with other standards in the same series.
ANSI B11.0-2023 specifies basic terminology, principles, and a methodology for achieving acceptable risk in machinery design and use. To help designers, integrators, and users of machinery achieve this objective, it specifies principles of risk assessment and risk reduction—these principles are supported by knowledge and experience in the design, use, incidents, accidents, and risks associated with machinery.
This standard outlines procedures for identifying hazards and estimating and evaluating risks during relevant phases of the machine lifecycle. It also helps eliminate hazards and offers provisions for sufficient risk reduction, giving guidance for documentation and verification to support these processes.
ANSI B11.0-2023 applies to new, existing, modified, or rebuilt power driven machines (not portable by hand while working) used to process materials by various processes. These include cutting, forming, pressure, electrical, lamination, or thermal or optical techniques, as well as a combination of these processes. Please note that this scope also includes associated equipment used to transfer material or tooling, including fixtures, to assemble/disassemble, and to inspect or test.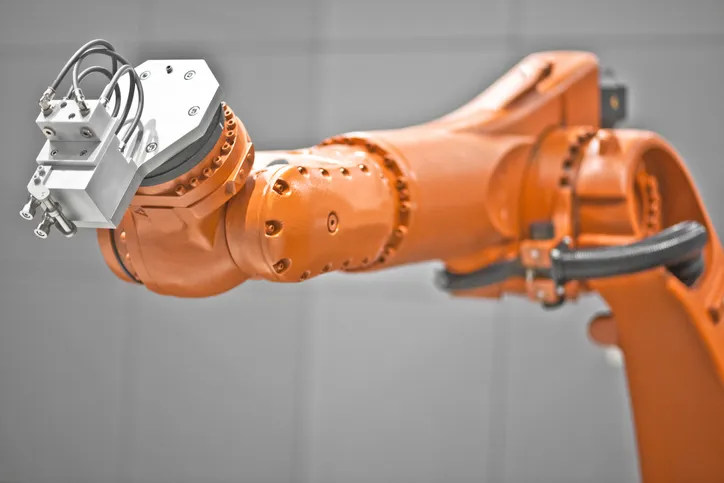 Changes to ANSI B11.0-2023
Machinery safety standards like ANSI B11.0-2023 align the industry not only in practices but in thought. This American National Standard was first published in 2008 as ANSI B11.GSR (General Safety Requirements), before being substantively revised and re-designated as ANSI B11.0 in 2010. Subsequent revisions occurred in 2015 and 2020 before this fifth, current edition.
Some significant changes made to ANSI B11.0-2023 from the previous, 2020 edition of the same standard include:
Clarified text related to responsibilities of machinery suppliers, users, modifiers, purchasers of used machinery, and other entities.
Introduced concepts of co-manufacturer(s) and their associated responsibilities.
Updated and clarified responsibilities for existing (legacy) machinery.
Included requirements for when whole body access situations exist and/or apply.
Improved information about validation.
Improved information related to remote / tele–operations of machinery.
Expanded requirements for radiation hazards and associated risk reduction measures.
Added new section 7.26, "Heating Systems and related Equipment for Processing of Materials."
Updated requirements for Information for Use and manuals, consistent with ISO 20607.
Reorganized clauses 4, "Responsibilities," and 5, "Lifecycle Requirements."
Updated definitions.
Updated and improved existing annexes.
Clarified content of Table D1 on estimating severity of harm.
Added new annex Q, "Control Devices."
Changes to ANSI B11.0-2020
For users who want to know important changes made to the previous revision of this standard from 2020, we've listed them below:
Guidance using this standard and type-C standards was updated.
With the understanding that certain terms are used imprecisely even by technical experts, this revision bring better precision to technical terms. For example, "Safeguarding" was changed to "Risk reduction measures / Engineering controls," "Awareness devices" was changed to "Awareness means," and the term "Complementary equipment" is no longer used.
Responsibilities for component suppliers, machine suppliers, and machine users were clarified.
The standard now places greater emphasis on the feasibility of risk reduction measures.
Guidance on addressing existing (legacy) equipment was improved.
Guidance on various topics was expanded, including prevention through design (PtD), achieving acceptable risk, and validating and verifying risk reduction measures.
Section 7.3.3 now covers new content on layout analysis for control zones, and Annex J provides further information for this area.
Section 7.3.4 now covers new content on span of control.
New section 7.3.8 covers for manual and special modes, and Annex K, "Special Mode," expands upon this area further.
New section 7.17 was added for requirements for machinery systems.
Injury and severity correlations were updated in Annex E, "Additional Information on Assessing Risk (Risk Estimation)."
New Annex L explains how to use alternative methods for controlling hazardous energy.
The outline for instruction handbook/manual found in Annex M was updated.
Relationship Between ANSI B11.0 and ISO 12100
Users of international standards might see similarities between ANSI B11.0-2023 and ISO 12100:2010 – Safety Of Machinery – General Principles For Design – Risk Assessment And Risk Reduction. In fact, ISO 12100:2010 was one of the principle resource documents used in developing the first edition of ANSI B11.0. However, this American National Standard differs specifically includes requirements for both suppliers and end users of machinery, while the international standard only applies to the suppliers of the machinery. Furthermore, as stated in the Foreword of ANSI B11.0-2023:
"The technical requirements of ISO 12100 have not been updated since the early 1990s."
To explain the relationship between the two standards, also as stated in the Foreword of ANSI B11.0-2023:
"Complying with the requirements of ISO 12100 will not assure compliance with the requirements of ANSI B11.0. Conversely, compliance with ANSI B11.0 will automatically result in compliance with the requirements of ISO 12100."
ANSI B11.0-2023: Safety Of Machinery is available on the ANSI Webstore. Since this standard is meant to be used alongside other documents in this series, many would benefit from acquiring standards packages, which bundle together multiple standards, often at a discounted rate.
Standards packages catered specifically for users of ANSI B11 standards include:
ANSI B11 Machine Tools Safety Package
ANSI B11.20 / ANSI B11.19 / ANSI B11.0 – Integrated Manufacturing Safety Systems Package
Risk Assessment and Safeguarding of Machinery Package