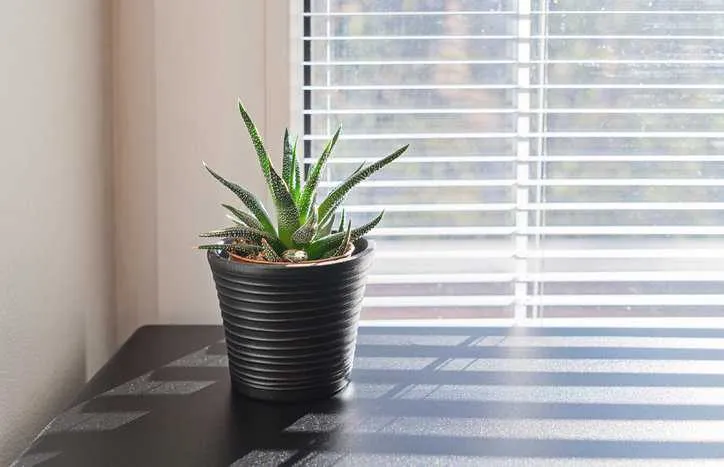 On average, we breathe air in and out 12 times a minute. Our bodies inhale the gaseous matter to send oxygen though the alveolar walls within our lungs and into our bloodstream. Unfortunately, the half-liter of air that each breath pulls in contains far more substances than oxygen—contaminants that can pass by the nose, mouth, pharynx, and trachea and spread throughout the bloodstream. The effects of any contaminant can range from irritation of the eyes, nose, and throat to severe, life-threatening damage. The effects can even remain hidden for years.
Regardless of how or when it affects any exposed individual, controlling common pollutants indoors is crucial to reducing the risk of a variety of health concerns. ANSI/ASHRAE 62.1-2022: Ventilation For Acceptable Indoor Air Quality specifies minimum ventilation rates, as well as other measures, to meet this purpose and provide indoor air quality acceptable to human applicants.
What Is Acceptable Indoor Air Quality (IAQ)?
ANSI/ASHRAE 62.1-2022 defines acceptable indoor air quality (IAQ) as:
"air in which there are no known contaminants at harmful concentrations, as determined by cognizant authorities, and with which a substantial majority (80% or more) of the people exposed do not express dissatisfaction."
What is ANSI/ASHRAE 62.1-2022?
The ANSI/ASHRAE 62.1-2022 standard is intended for regulatory application to new buildings, additions to existing buildings, and changes to existing buildings. It can also guide the improvement of IAQ in existing buildings.
ANSI/ASHRAE 62.1-2022 covers ventilation and air-cleaning system design, installation, commissioning, and operation and maintenance. Beyond ventilation, the standard possesses information pertinent to certain contaminants and contaminant sources—outdoor air, construction processes, moisture, and biological growth.
It includes three procedures for ventilation design: the IAQ Procedure, the Ventilation Rate Procedure, and the Natural Ventilation Procedure.
As explicitly noted in its scope, ANSI/ASHRAE 62.1-2022 applies to spaces intended for human occupancy within buildings. However, this does not include "those within dwelling units in residential occupancies in which occupants are nontransient."
Indoor Air Quality in Residential Buildings
For acceptable indoor air quality guidelines in residential buildings, please refer to another American National Standard in this same series: ANSI/ASHRAE 62.2-2022: Ventilation And Acceptable Indoor Air Quality In Residential Buildings. You can learn more about this standard here: ANSI/ASHRAE 62.2-2022: Ventilation in Residential Buildings.
Anyone in need of both of these standards can obtain them together as the ANSI/ASHRAE 62 – Ventilation for Acceptable Indoor Air Quality Set.
Changes to ANSI/ASHRAE 62.1-2022
This American National Standard has seen numerous changes over the years, with the 2004 edition being revised in its entirety. The 2022 revision updates ANSI/ASHRAE Standard 62.1-2019. Notable changes to ANSI/ASHRAE 62.1-2022 include:
Reorganized Section 5, "Systems and Equipment," to reflect the path of airflow and better illustrate how buildings, systems, and equipment are related
Continued focus on IAQ, including improvements to the IAQ Procedure, setting maximum dew-point temperatures in mechanically cooled buildings and required exhaust air separation distances
Owner acknowledgment of ANSI/ASHRAE Standard 188
Relocated outpatient/ambulatory surgery and support care spaces in the scope of ASHRAE/ASHE Standard 170 to a new normative appendix and will continue to provide requirements for ventilation for these occupancies when appropriate and approved by an authority having jurisdiction
Updates to definitions clarification for air density adjustments; and removal of some items related to transient occupancies that are now under the scope of Standard 62.2
For further information, Informative Appendix Q of ANSI/ASHRAE 62.1-2022 details all changes from the previous edition of the standard.
ANSI/ASHRAE 62.1-2022: Ventilation For Acceptable Indoor Air Quality is available on the ANSI Webstore.
Changes to ANSI/ASHRAE 62.1-2019
The previous edition of this standard was also a significant revision. Changes made to the 2019 revision include:
The scope removed commentary and more specifically identified occupancies previously not covered.
Informative tables of ventilation rates per unit area were included for checking existing buildings and the design of new buildings.
The Ventilation Rate Procedure was modified with a new simplified version for determining EV and a more robust option for determining values of EZ.
Significant modifications were made to the Natural Ventilation Procedure to provide a more accurate calculation methodology and define the process for designing an engineered system.
Natural ventilation included considering the quality of the outdoor air and interaction of the outdoor air with mechanically cooled spaces.
Air-cleaning devices that generate ozone were prohibited.
Humidity control was expressed as dew point and not relative humidity.
The standard deferred to ANSI Z9.5 on ventilation for laboratories handling hazardous materials.
Patient spaces in the scope of ASHRAE/ASHE Standard 170 were made to follow the guidance of that standard. Furthermore, ancillary spaces previously not classified in ANSI/ASHRAE 62.1 were added.
For further guidance on the 2019 edition of the standard, users can refer to the Standard 62.1 User's Manual.