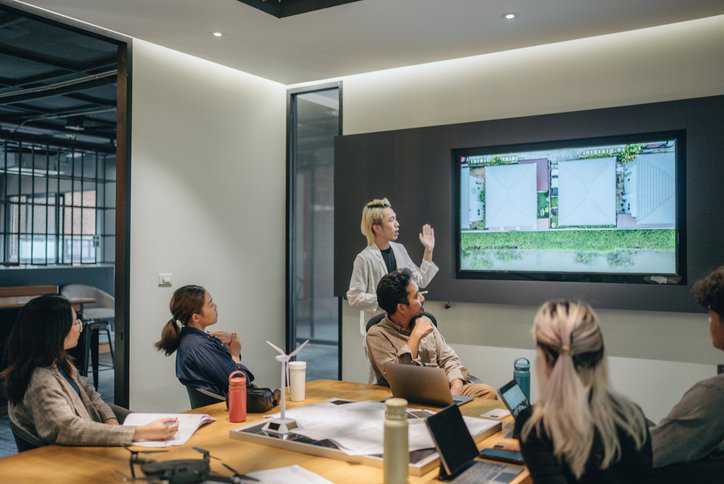 Sustainability standards and certifications and environment claims are voluntary guidelines used by producers, manufacturers, traders, retailers, and service providers to demonstrate their commitment to good environmental, social, ethical, and food safety practices. There are over 600 standards across the world that promote sustainable practices of a wide host of things: trucks, ceramic tiles, electronic manufacturing, construction works, biobased products, tourism, refrigeration appliances, forestry, irrigation, farmland, and much more. ANAB administers sustainability accreditation services for certification bodies (CBs), and these services will help your business develop new skills and expertise in the area of sustainability.
What Does Sustainable Certification and Accreditation Mean?
When a product is manufactured, harvested, or sold by a company, it has to meet certain accepted standards and criteria. The criteria dictates if a product is socially responsible, had minimal environmental impact, and is financially beneficial. These standards and criteria are typically determined by an industry trade group or international organization to compare products across regions in an equal manner.
For example, in the logging industry, multiple forests have been irresponsibly destroyed, and in response, sustainable forestry standards were developed. These rigorous, comprehensive standards identify wood products made from lumber that had been sustainably harvested, in an environmentally sound, socially beneficial, and economically prosperous manner. For lumber producers to get certified, they have to obtain independent, third-party verification of conformance to those standards. ANAB accredits these third-party certification bodies that enable a business to get certified. Hence, these CBs achieves accreditation via ANAB.
Sustainable Forestry Accreditation
ANAB provides accreditation for certification bodies operating under the Sustainable Forestry Initiative (SFI) and the American Tree Farm System (ATFS). Third-party forestry certification shows assurance to purchasers of paper and wood products that these goods come from well-managed and legally harvested forests. ANAB is recognized by SFI as accreditation body and ANAB accredit a Certification Body for the CB to perform SFI forest management certification audits prior to applying for ATFS accreditation and chain of Custody . The goal of ANAB's Sustainability Accreditation services is to positively impact a range of forest-based products and their movements from the forest to the end user.
Sustainable Water Management Accreditation
ANAB is provides accreditation for the Environmental Protection Agency (EPA) WaterSense Certification Scheme, which is a partnership program sponsored by the U.S. EPA that seeks to protect the future of the U.S. water supply. This program promotes water-efficient products and water-efficient landscape practices. The WaterSense label makes it easy for the consumer to find water-efficient products in their home, yard, and business. As an accreditor, ANAB assures any products with the WaterSense label holds integrity and meets specifications for which they were designed and tested.
Sustainable Biomass Program
In 2022, ANAB entered into agreement with the Sustainable Biomass Program (SBP), an independent, multi-stakeholder certification scheme designed for woody biomass used in industrial, large-scale energy production. The purpose of this program is to expand the contribution of good biomass to the global bioeconomy, with a clear focus on sustainability in terms of climate, nature, and social wellbeing. ANAB is responsible for accrediting Certification Bodies wishing to provide SBP certification services and assessing their performance.
ISCC Program
In 2007, ANAB entered into agreement with International Sustainability and Carbon Certification (ISCC) to be accreditation body for ISCC certification scheme. ISCC is an independent multi-stakeholder initiative and leading certification system supporting sustainable, fully traceable, deforestation-free and climate-friendly supply chains. ISCC chain-of-custody certification systems—meaning that every operational entity in the supply chain is ISCC certified to ensure traceability and feedstock identity—address different market requirements. The sustainable feedstocks that ISCC covers include agricultural and forestry biomass, biogenic wastes and residues, circular materials and renewables. As a no-deforestation standard with a strong commitment to protect forests, high-carbon stock lands and biodiversity, ANAB holds ISCC commitment in striving for a world where biomass and other raw materials are produced in an environmentally, socially and economically sustainable manner.
The Equitable Food Initiative (EFI) Accreditation
ANAB is recognized by the Equitable Food Initiative (EFI) to accredit certification bodies using their certification scheme. The food supply chain is a dynamic system of multiple entities that should be equally represented to share their needs for improving the system. All voices should be included—growers, farmworkers, retailers and consumers—to ensure that an equitable and sustainable food system brings value to all. Equitable Food Initiative was created and is overseen by leaders from across the food supply chain.
Eco-Labeling & Environmental Product Declarations Accreditation
ANAB's Eco-labeling Program provides accreditation of eco-labeling certification bodies and conformity assessment bodies that verify and validate Environmental Product Declarations. Certification bodies seeking to be accredited by ANAB to conduct Eco-labeling certification will be required to conform with the applicable requirements and processes contained in ISO 14020, ISO 14024, and ISO/IEC 17065. The application enables ANAB to judge the eligibility of the certification program(s) for accreditation of:
In the same vein, ANAB provides Environmental Product Declarations (EPDs) Accreditation that certify the environmental impact of a product. An EPD is a document that transparently communicates the environmental performance or impact of any product or material over its lifetime. Further, an EPD as defined by ISO 14025 is a Type III declaration that quantifies environmental information on the life cycle of a product to enable comparisons between products fulfilling the same function.
Environmental Management Accreditation
ANAB's ISO 14001 Environmental Management Accreditation helps an organization enhance its environmental management performance. ISO 14001 is intended for use by an organization seeking to manage its environmental responsibilities in a systematic manner that contributes to the environmental pillar of sustainability. Here are some of the benefits your organization could experience by having the Certification Body (CB) become accredited to ISO 14001:
Potential reduction in process by-products and waste
Greater employee awareness about the environment and the impact of their jobs on it
Increased energy efficiency and energy conservation in design, production, and postproduction processes
Creation of systematic structure for complying with environmental regulations
Customer satisfaction and requirements
Competitive advantage
Ease of trade (avoiding non-tariff trade barriers)
Potential for improved market share
Improved image with community and environmental groups
Check out 14002-1:2019— General Guidelines for Using ISO 14001 to learn more about the standard for Environmental Management that organizations can undertake.
Farmland Management Accreditation
Through ANAB's Leading Farmland Harvest Accreditation, you can confidently make claims to the market that your farm operation is achieving lasting outcomes for communities and growing a healthier future for generations to come. The Leading Farmland Harvest Standard addresses 13 sustainability principles across the food sector. To ensure the Standard is credible and readily accessible to everyone, Leading Harvest tested it across a variety of production systems, regions, and crops— including corn, beans, grapes, almonds, pistachios, apples, walnuts, citrus, peanuts, and pumpkin. Accredited certification to the standard provides assurance for the sustainability of farmland management.
Why Does Sustainability Certification and Accreditation Matter?
Sustainability certification for a business is a commitment to make trackable business changes that make a qualifiable impact. It helps ensure eco-friendly programs are ingrained into each part of the company. The focus on going green can save money, increase customers, and provide a competitive advantage. Research has shown that 84% of consumers seek positive environmental commitment with the companies they do business with; 80% of consumers consider a company's environmental and social commitment before making a purchase.
Luckily, you can obtain a sustainability certification with the help of ANAB's Sustainability Accreditation services. Accredited certification bodies (CBs) demonstrate competence to audit and certify organizations conforming to management systems standards like ISO 14001 for Environmental Management Systems. Accreditation by a recognized and internationally respected body such as ANAB ensures the impartiality and competence of the CB; accreditation fosters confidence of the CB's certifications by end users in the public and private sectors.