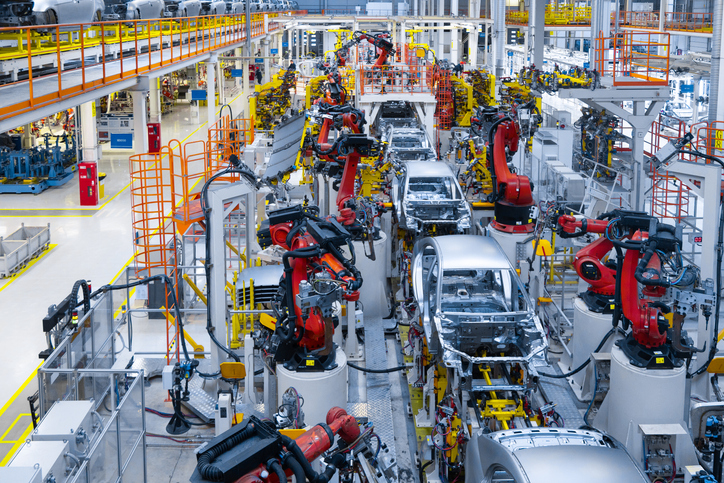 Improvements in quality and performance in the automotive industry make headlines regularly. This is being accomplished while teams become familiar with the third edition of ISO/IEC 17025 and race to the deadline for the transition from ISO/TS 16469:2009 to IATF 16949:2016.
The International Automotive Task Force (IATF), which operates the standard, based it on ISO 9001:2015 with additional enhancements. This means organizations seeking IATF 16969 certification must also comply with ISO 9001.
What is IATF 16949?
IATF 16949 is to be implemented as a supplement to and in conjunction with ISO 9001, not as a standalone quality management system (QMS) standard. It specifies the requirements for establishing, implementing, maintaining, and continually improving a QMS for any automotive industry organization.
How ISO/IEC 17025 Relates to the Automotive Industry
Although the process approach in ISO/IEC 17025:2017 isn't new to the automotive industry, some ISO/IEC 17025 topics such as "impartiality," "risk," and "metrological traceability" may be worthwhile considerations now. Changes in the 2017 version of ISO/IEC 17025 include:
A new chapter on risk-based thinking. Employing this information has enabled a reduction of the standard's prescriptive guidelines and their replacement by performance-based guidelines.
Greater flexibility in the guidelines for processes, procedures, documented information, and organizational responsibilities.
Terminology has been updated. For example, a definition for "laboratory" has been added.
Laboratory management is no longer defined as the "quality" and "technical" managers; rather, the standard requires identification of "management that has overall responsibility for the laboratory."
The standard now recognizes and incorporates the use of computer systems and electronic records and production of electronic results and reports. This change results from the greater focus on information technologies, significantly modernizing the standard.
The scope has been revised to cover all laboratory activities, including testing, calibration, and sampling associated with subsequent calibration and testing.
IATF 16949 and ISO/IEC 17025 Accreditation
IATF 16949 requires a documented process for managing calibration/verification records (section 7.1.5.2.1). One of these requirements states: "The organization shall ensure that calibration/verification activities and records shall include the following details: f) statements of conformity to specification after calibration/verification."
IATF 16949 includes very specific language about internal calibration activities and laboratory requirements. The explanatory note 7.1.5.3.1 establishes that third-party ISO/IEC 17025 accreditation is useful in demonstrating the organization's in-house laboratory conformance to the IATF 16949 requirements.
ANAB can support your organization, whether you need to transition from ISO/IEC 17025:2005 to ISO/IEC 17025:2017 or are seeking accreditation to ISO/IEC 17025 for the first time.
Call 414-501-5455 to learn how successful automotive industry organizations are using ISO/IEC 17025 to improve their QMS and quality functional skills and to increase C-suite engagement in quality strategies.