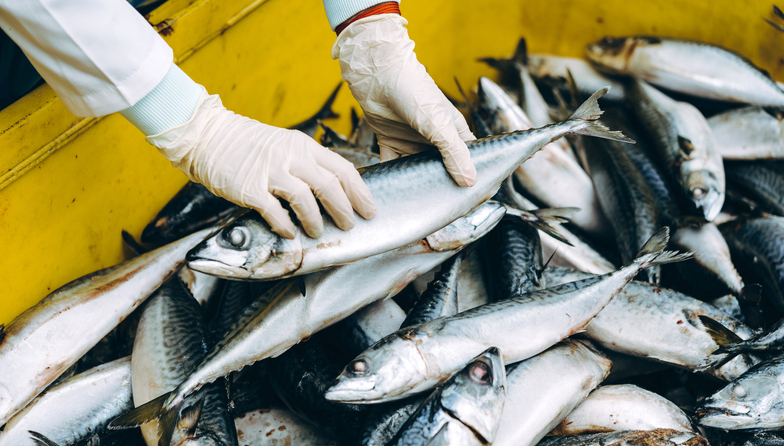 Foodborne illness strikes 48 million Americans annually, according to the U.S. Centers for Disease Control and Prevention, requiring hospitalization for more than 120,000 people and resulting in approximately 3,000 fatalities.
In the wake of a string of high-profile food safety incidents, the U.S. Congress in 2011 implemented the Food Safety Modernization Act (FSMA), a series of regulations to protect the food supply chain by comprehensively and proactively preventing food safety incidents. With its focus on prevention, FSMA represents a big change in food safety and it will have a big effect on the safety of the food supply.
The United States imports food products from more than 90 countries, and more than 20% of the total U.S. food supply is imported. Importers will be interested in the mandatory Foreign Supplier Verification Program for Importers of Food for Humans and Animals (FSVP) and the Voluntary Qualified Importer Program (VQIP).
FSVP requires importers to perform certain risk-based activities to verify that food imported into the United States was produced in a manner meeting applicable safety standards. Importers covered by the rule must have a program in place to verify that their foreign suppliers are producing food in a manner that provides the same level of public health protection as the preventive controls or produce safety regulations, as appropriate, and to ensure that the supplier's food is not adulterated and is not misbranded with respect to allergen labeling.
The rule allows flexibility in meeting certain requirements, reflecting modern supply and distribution chains. For example, importers can meet key FSVP obligations by relying on analyses, evaluations, and activities performed by other entities in certain circumstances, as long as those importers review and assess the corresponding documentation.
A certification body accredited by a recognized accreditation body, such as ANAB, and listed on the FDA public registry, meets the definition of "qualified auditor" in 21 CFR 1.500, which lists the definitions applicable to FSVP.
VQIP is a voluntary fee-based program that provides expedited review and import entry of human and animal foods into the United States for participating importers to benefit both consumers and importers.
Participating importers will be able to import their products with greater speed and predictability, avoiding unexpected delays at the point of import entry. Consumers will benefit from the importer's robust management of the safety and security of their supply chains.
VQIP benefits include the following:
Expedited entry into the U.S. for all foods included in an approved VQIP application.
Limiting examination and/or sampling of VQIP food entries to "for cause" situations in which there's a potential threat to public health, to obtain statistically necessary risk-based microbiological samples, and to audit VQIP.
If FDA examines or samples a VQIP food, the sampling or examination location would to the extent possible be at the VQIP food's destination or another location chosen by the importer.
If FDA samples a VQIP food, laboratory analysis of such samples would be expedited.
FDA has a VQIP Importers Help Desk dedicated to responding to questions and concerns from VQIP importers and available for assistance with completing the VQIP application, facilitating a review of VQIP food that does not receive an immediate release, and answering other questions from VQIP importers related to the program.
FDA will post on its VQIP web page a list of approved VQIP importers that choose to be listed 
To participate in the VQIP program, importers must meet eligibility criteria and pay a user fee that covers cost associated with the FDA's administration of the program.
Certification bodies must become accredited under the FSMA Accredited Third-Party Certification Program to be able to conduct food safety audits of foreign food facilities and issue certifications that importers need to participate in VQIP. This process is under way, so FDA expects importers to be able to apply for VQIP during the next application period.
ANAB is recognized by the FDA as an accreditation body under the FSMA Accredited Third-Party Certification Program. Through the ANAB accreditation process, CBs can demonstrate conformance with and implementation of the requirements that meet stipulations under FDA's accredited third-party certification program. ANAB's program provides credibility by incorporating the requirements of ISO/IEC 17021-1 as base requirements for this program.
For more information about FSMA accreditation or to obtain a quote, contact me at nlarrimer@anab.org.