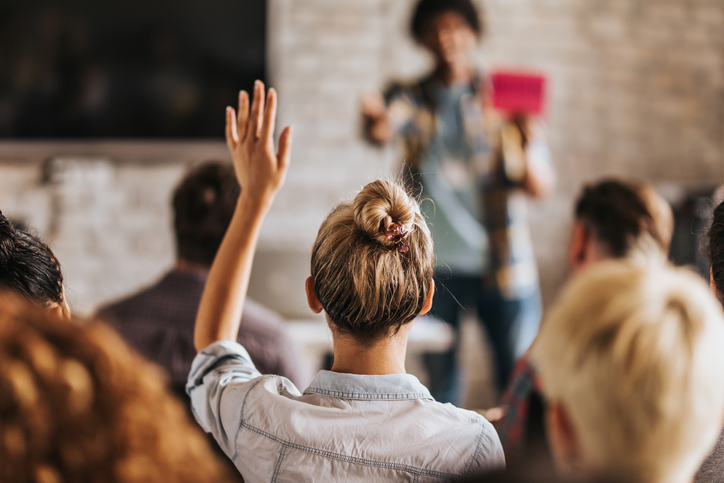 Effective training can enhance personnel competence in a variety of areas, such as internal auditing, data validation, risk analysis, method validation, and method performance.
It should come as no surprise then, that every ISO standard requires training of personnel, both in the form of initial and ongoing training. 
It's a well-known fact that offering ongoing training to employees increases job satisfaction and motivation. Employees often feel valued when their organization invests in their continued learning and development. Providing training to employees can address weaknesses and aid in consistent application of methods and procedures. Employees often bring back what they learn and apply the concepts on the job.
Overall, organizations with robust training programs realize improved employee performance, whether the training is offered in-house or from an outside training company. When employees feel their organization is invested in their growth and development, they're motivated to remain with the organization, leading to reduced employee turnover. 
Training can range from on-the-job training to off-site courses. A growing trend in training is the use of online learning, which allows employees can complete the training within their work schedules via self-paced platforms, such as Mindflash. Blended learning also is gaining momentum. In blended training, employees take a portion of the training online, then follow up with classroom-based learning. This reduces the amount of time an employee is away from the workplace but still provides the hands-on learning of the classroom environment.
Regardless of the form of training, the benefits of offering ongoing training to personnel far outweigh the costs. With the boom in online training, organizations now have cost-effective options for personnel development and learning.
ANAB offers a variety training options for those interested in gaining knowledge and better understanding of accreditation-related requirements and process. Our training is based on our knowledge and experience, feedback received, and the demand for a hands-on approach. For the ease and need to complete accreditation-related training from home, ANAB offers self-paced online training, as well as live, instructor led online courses, which you can find listed on the upcoming public course schedule.