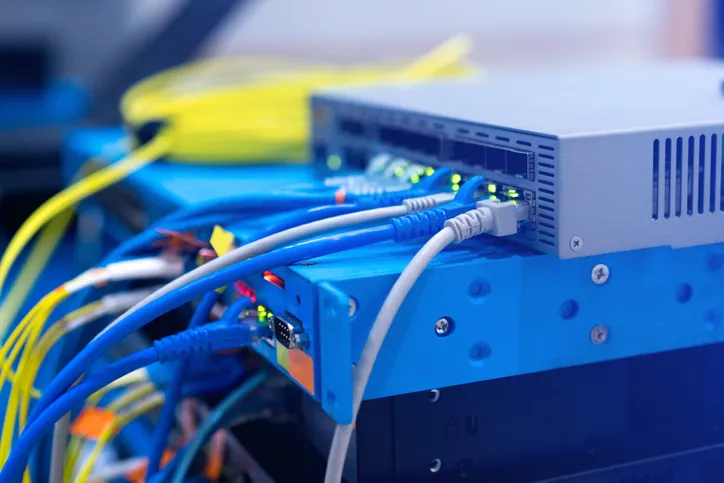 ANAB provides accreditation of to AS6171 for testing laboratories that perform detection of suspect/counterfeit electrical, electronic, and electromechanical parts.
What is AS6171?
When a decision is made to use aerospace parts with unknown chain of custody that do not have pedigree back to the original component manufacturer or have been acquired from a broker or independent distributor, the AS6171 finds usage. SAE AS 6171A-2018: Test Methods Standard; General Requirements, Suspect/Counterfeit, Electrical, Electronic, And Electromechanical Parts standardizes inspection and test procedures, workmanship criteria, and minimum training and certification requirements to detect Suspect/Counterfeit (SC) Electrical, Electronic, and Electromechanical (EEE) parts.
In the aerospace industry, defective products can be life-threatening, and increased globalization has further complicated the issue of potential counterfeiting. This standard ensures consistency across the supply chain for test techniques and requirements based on assessed risk associated with the application, component, supplier, and other relevant risk factors.
AS6171 Accreditation for Counterfeit Aerospace Parts
With ensuring consistency across the supply chain to reduce the risks associated with the components that literally help people fly, the highest level of confidence is a necessity. The is provided through accreditation.
ANAB is the only accreditation body that offers accreditation for laboratories performing detection of suspect/counterfeit parts to the requirements of AS6171. Laboratories seeking accreditation for this program must meet both the requirements of AS6171 and ISO 17025:2017.
You can learn more about AS6171 Accreditation for Laboratories Detecting Suspect/Counterfeit EEE Parts or request a quote here.
Learn More About AS6171
Anyone involved with counterfeit electronics inspections and tests, and anyone who would like to learn more about the programs for verification of test protocols with respect to Counterfeit Electronics should register for the August 25 webinar, AS 6171 – Counterfeit Electronics Testing.
SAE AS6810 and the ANAB Accreditation Process for Suspect Counterfeit EEE Aerospace Parts
In May 2018, ANAB became a participant in the SAE aerospace standard AS6810, Requirements for Accreditation Bodies when Accrediting Test Laboratories Performing Detection of Suspect/Counterfeit in Accordance with AS6171 General Requirements and the Associated Test Methods.
As an accreditation body, ANAB applies this standard and its requirements when assessing a conformity assessment body (CAB) to the SAE aerospace test method AS6171 and its corresponding slash sheets. ANAB was a contributor to the development of AS6810 as part of SAE G19-A subcommittee.
When ANAB assesses a CAB with the AS6171 test methods on the scope of accreditation to ISO/IEC 17025, they adhere to the requirements of the AS6810 to ensure compliance and competence in testing to the AS6171 test methods.
One of the key requirements is that the accreditation body must have taking part in the assessment a technical expert who meets the competence requirements for a Level 2 personnel minimum to the AS6171 slash sheet(s) to be evaluated. This technical expert works in concert with the ANAB lead assessor to ensure the CAB's testing personnel are competent to conduct these specialized tests and to ensure the electrical/electronic components tested are counterfeit free.
These counterfeit detection test methods are expanding to keep up with counterfeiting practices. They are being adapted rapidly in the electrical, electronic, and electromechanical (EEE) parts industries as counterfeiters are becoming more and more effective in their counterfeiting practices.