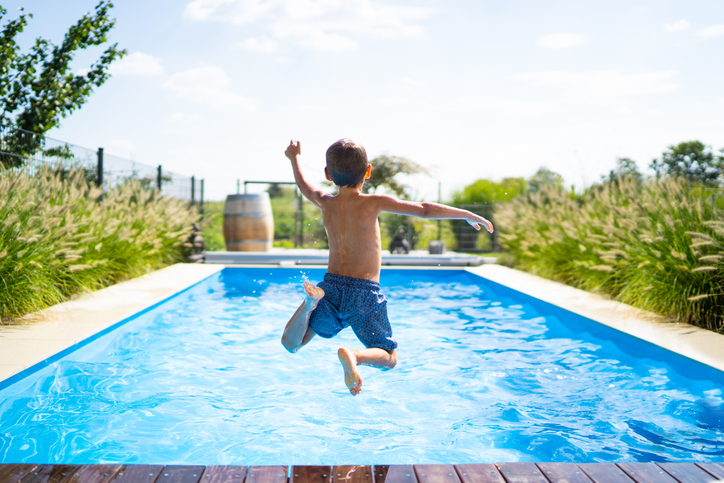 ANSI/ASHRAE 146-2020: Methods Of Testing And Rating Pool Heaters has been revised.
The Standard for Pool Water Heaters
Swimming in water warmed to one's comfort is an amenity in many swimming pools, even though a certain cadre of enthusiasts would have just the opposite. Throughout the United States, polar plunges—organized winter dives into the ocean and other seasonally chilled bodies of water—have risen in popularity, as have outdoor swimming clubs and organizations worldwide. While trending, this activity is nothing new, as outdoor swimming in a medley of temperatures was practiced by the ancients throughout time. Julius Caesar, for one, was said to be an excellent swimmer.
Nonetheless, this doesn't change the potential impact cold water can have on one's health.
In fact, at temperatures below 77°Fahrenheit (25°C), a swimmer's breathing begins to be affected. Swimming in water from 70-60°F is considered dangerous, and it only gets worse from there. As such, the U.S. Masters Swimming's rule book dictates that pools used for competition should be between 77 and 82°F.
Whether the reasons are for health or comfort, swimming pool water benefits from warmer temperatures. To help assure this, ANSI/ASHRAE 146-2020 provides testing methods for rating the heating capacity and energy efficiency of pool heaters.
ANSI/ASHRAE 146-2020, an American National Standard, applies to forced circulation heaters of various classifications by energy source, including those operated by gas, oil, and/or electricity—including heat pumps using ambient air, earth, water, or a brine solution as a heat source—and hybrid heaters.
Changes to ANSI/ASHRAE 146-2020
ANSI/ASHRAE 146-2020 revises the 2011 edition of the same standard dedicated to testing pool heaters, and it has undergone numerous changes prepared under the auspices of ASHRAE, an ANSI-accredited standards developing organization (SDO).
Most notably, the standard was reformatted as a method of test (specific test conditions to determine a rating are set by users of ANSI/ASHRAE 146-2020). In another overarching alteration, the standard's scope was expanded to include heat-pump pool heaters that use earth, water, or brine as the heat source and hybrid pool heaters equipped with both a fossil-fueled burner and a heat pump.
Beyond these changes:
Definitions and references were updated.
The specification for use of the optional recirculating loop was modified to clarify that it applies only when required by the manufacturer.
Test methods were added to measure the standby and OFF-mode energy consumption.
Two obsolete informative appendices were deleted, and a new Informative Appendix B was added describing the test conditions used by the U.S. Department of Energy to rate pool heaters.
ANSI/ASHRAE 146-2020: Methods Of Testing And Rating Pool Heaters is available on the ANSI Webstore.