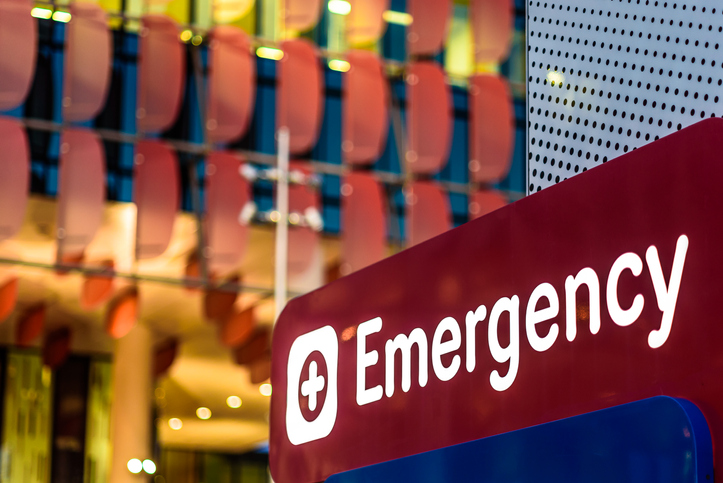 924,107 staffed beds occupy all U.S. hospitals, with around 50,000 being found in intensive care. Whether at capacity or have some space for admission, for the safety of those seeking urgent medical attention, patient care spaces need to be free of hazards. This is assured in part through the installation and maintenance of the facilities, and NFPA 99-2018: Health Care Facilities Code meets this interest.
Health Care Facilities Code
NFPA 99-2018, an American National Standard, is used by those involved with the design, construction, inspection, and operation of health care facilities, as well as the testing of appliances and equipment used in patient care rooms. Its requirements cover a vast range of systems and equipment.
Specifically, the NFPA 99-2018 code specifies minimum criteria for gas and vacuum systems, electrical systems, information technology and communication systems, plumbing, HVAC systems, electrical equipment, gas equipment, hyperbaric chambers and facilities, dental gas and vacuum systems, and fire protection equipment. The standard document outlines these different systems throughout its various chapters, along with emergency management, and security management criteria.
For authorities having jurisdiction, NFPA 99-2018 outlines code adoption requirements.
History of NFPA 99 and Revisions to the Health Care Facilities Code
NFPA 99-2018 specifies criteria for such an expansive range of systems due to its development. By 1980, original NFPA Committee on Hospitals had developed a swell of standard documents, 12 in total.
As stated in NFPA 99-2018:
"These documents covered health care emergency preparedness, inhalation anesthetics, respiratory therapy, laboratories in health-related institutions, hyperbaric facilities, hypobaric facilities, inhalation anesthetics in ambulatory care facilities, home use of respiratory therapy, medical–surgical vacuum systems in hospitals, essential electrical systems for health care facilities, safe use of electricity in patient care areas of health care facilities, and safe use of high-frequency electricity in health care facilities."
Consolidating all these existing standards, the first edition of NFPA 99 was published in 1982. Since then, it has been revised periodically to remain current.
The 2012 revision marked the greatest shift. Previously an occupancy-based document, NFPA 99 became a risk-based document and changed from a "standard" to a "code" to reflect its usage. In addition to adding new parameters and criteria to meet this new approach, the 2012 edition saw the addition of several chapters on various systems, such as plumbing, heating, ventilation, and air conditioning.
The 2015 revision made further changes in relation to risk, while the current, 2018 edition underwent numerous technical changes. The code now allows for the use of oxygen concentrators as central supply sources for piped systems and medical tubing as a material for medical gas and vacuum systems, and it added requirements for requirements for wireless phone and paging integration. Furthermore, NFPA 99-2018 added the new Chapter 15, "Dental Gas and Vacuum Piping Systems."
Other NFPA Codes and Standards
Please note that other codes developed and published by the National Fire Protection Association (NFPA) cover other provisions for health care facilities. For instance, NFPA 1-2018, the NFPA fire code, deals with fire protection requirements for fire alarm, sprinkler, building and process hazards, and life safety issues and is adopted in some jurisdictions throughout North America.
NFPA 101, the life safety code, addresses construction, protection, and occupancy features pertinent to egress and minimizing danger to life from the effects of fire. The 2012 edition of NFPA 101 is adopted by the U.S. Centers for Medicare & Medicaid Services (CMS). In fact, as Gregory Harrington of NFPA discussed in our past blog post, When it Comes to Health Care Facilities, It Is Important to Classify Occupancy for the Benefit of Patients and Building Owners:
"Hospitals, nursing homes, skilled nursing facilities, ambulatory surgical centers, and free-standing emergency departments must comply with the 2012 edition of NFPA 101 to receive Medicare or Medicaid reimbursement."
Furthermore, numerous NFPA standards deal with the specific systems covered by NFPA 99-2018 and are referenced in the code. These include NFPA 10-2018: Standard for Portable Fire Extinguishers and NFPA 70: National Electrical Code (NEC), 2017, among others.