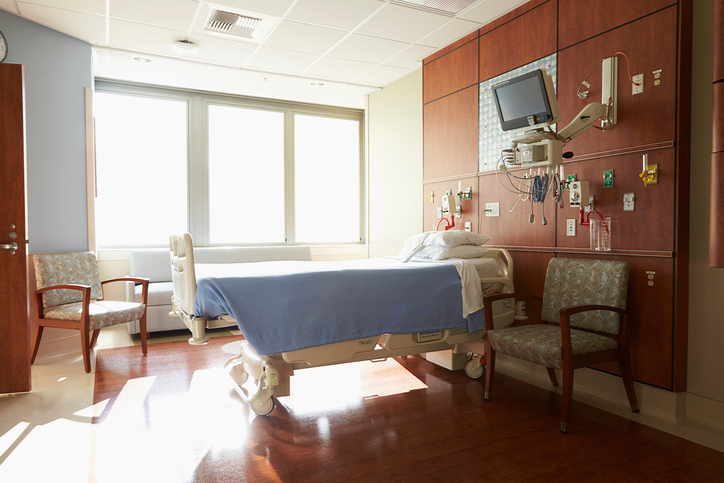 With sanitary conditions, hordes of medical devices and equipment, and the attention of professionals, health care facilities—including hospitals, nursing facilities, and outpatient facilities—make up a network that supports our sense of comfort, well-being, and obviously, health. In meeting such a need, they see a great deal of activity, and, in 2019, there were over 36 million admissions in all U.S. registered hospitals. By collecting so many sick people in one place, hospitals and other health care facilities serve a crucial service, but they must consider numerous factors to provide adequate public health.
Among the concerns for health care facilities, ventilation is critical. ANSI/ASHRAE/ASHE Standard 170-2017: Ventilation of Health Care Facilities defines ventilation system design guidelines for health care facilities. This standard's guidelines provide environmental control for comfort and odor, as these two things can be compromised without proper care and act as a hindrance to patient recovery.
In health care facilities, poor ventilation can be dire, as infectious agents can spread through airborne means. Furthermore, unfavorable indoor environmental conditions can worsen a patient's symptoms or ailments. It is for these and other reasons that ANSI/ASHRAE/ASHE Standard 170-2017 also details guidelines for environmental control for asepsis in health care facilities.
Ultimately, ANSI/ASHRAE/ASHE Standard 170-2017 considers the chemical, physical, and biological contaminants that can affect the delivery of medical care to and the convalescence of patients, as well as the safety of patients, health care workers, and visitors. It is for use with new buildings, as well as additions to existing buildings.
The ANSI/ASHRAE/ASHE 170 standard originated with an agreement between ASHRAE and the Faculty Guidelines Institute (FGI) that an ASHRAE standard would be the best location for health care industry ventilation guidelines, and the American Society of Health Care Engineering (ASHE) was also included in this process. In result, Standard 170 is updated on a four-year cycle in concert with documents published by FGI.
This is also the drive behind a major change to ANSI/ASHRAE/ASHE Standard 170-2017. Since the 2018 of the FGI documents will consist of three separate books, this 2017 edition of the standard for ventilation of health care facilities has been reformatted into three sections: hospital spaces, outpatient spaces, and nursing home spaces.
Additional changes to ANSI/ASHRAE/ASHE Standard 170-2017 include:
The addition of adiabatic humidifiers as an acceptable type of humidifier.
A new type of exam room with lower guidelines for less acute applications.
Clarification that controls to change pressure relationships between spaces are prohibited for all spaces.
Reduction in guidelines for electroconvulsive therapy procedure rooms.
Reduction in guidelines for laboratories when allowed by certain calculations.
Higher guidelines for higher hazard exhaust airstreams.
Coordination of space temperature guidelines in the Sterile Processing Department with other industry groups.
Clarification of the definition of the primary diffuser array in operating rooms.
ANSI/ASHRAE/ASHE Standard 170-2017: Ventilation of Health Care Facilities is available on the ANSI Webstore.