Patient care is a hands-on process, but this contact places unique stresses on healthcare professionals. Infection control practices, such as protective apparel, help protect patients and health care workers by limiting the transfer of bloodborne and other pathogens. Regulations, paired with standards like ANSI/AAMI PB70:2022 – Liquid Barrier Performance And Classification Of Protective Apparel And Drapes In Health Care Facilities, help ensure the effectiveness of protective apparel to keep safe the professionals who work to keep us alive.
Regulations for Protective Apparel and Drapes in Health Care Facilities
In the United States, surgical apparel, surgical drapes, and drape accessories, under the Food, Drug, and Cosmetic Act, as amended by the Medical Device Amendments of 1976, are subject to regulation by the U.S. Food and Drug Administration (FDA).
The importance of barrier efficacy for this attire has long been stressed in preventing infections, and this is reflected at the regulatory level. Specifically, under 29 CFR 1910.1030, Occupational Safety and Health Administration (OSHA) sets requirements to limit occupational exposure to bloodborne pathogens.
ANSI/AAMI PB70:2012 Requirements and Application
Beyond these requirements, ANSI/AAMI PB70:2022, an American National Standard, establishes minimum barrier performance requirements, a classification system, and associated labeling requirements for various garments intended for use in health care facilities.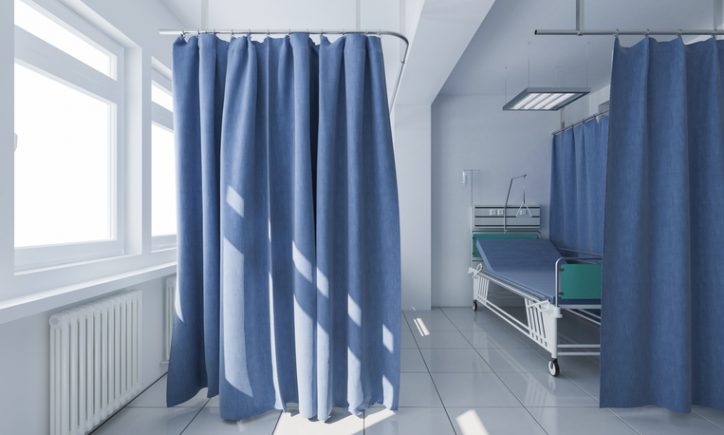 The standard's barrier performance requirements cover surgical drapes, drape accessories, and all types of protective apparel labeled with liquid barrier claims or liquidborne microbial barrier claims (e.g., single-use and multiple-use surgical gowns, decontamination garments, isolation gowns, aprons, sleeve protectors, and laboratory attire). It also applies to apparel regulated by the U.S. Food and Drug Administration (FDA) as medical devices under 21 CFR 878.
ANSI/AAMI PB70:2022 is the third edition of the standard for liquid barrier performance of protective apparel.
Products and Information Not Covered by ANSI/AAMI PB70:2012
Please note, however, that ANSI/AAMI PB70:2022 does not apply to protective apparel for the hands (e.g. surgical gloves), feet (e.g. room shoes), or head, face, and eyes (e.g. goggles, respirators, and surgical masks).
This American National Standard also does not cover absorbent operating room towels, the interfaces between products, protection from dry particulate and dry microbial penetration, and apparel not intended as a barrier to liquid or microorganisms or for handling chemicals and hazardous wastes. ANSI/AAMI PB70:2022 does not feature all labeling information deemed necessary by a health care facility, criteria for evaluating experimental products, guidelines for properly handling and preparing products for reuse, and manufacturing, quality assurance, or purchasing specifications.
Those who need to make use of several related standards in this area might benefit from acquiring the AAMI TIR11 / ANSI/AAMI ST65 / ANSI/AAMI PB70 Protective Barriers Resource Bundle.