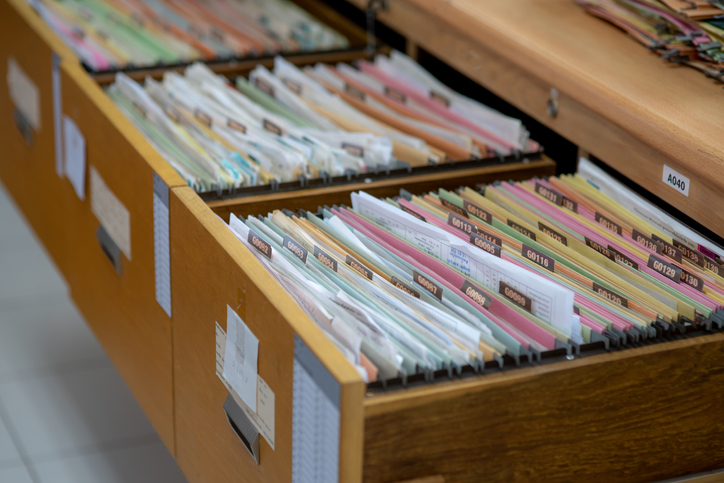 The human capacity for memory is a beautiful thing, but records are a matter of practicality. The human brain consists of about one billion neurons, which connect with each other in a trillion ways, supercharging the brain's memory storage capacity to around 2.5 petabytes, or one million gigabytes. Yet, it is still easy to forget, and it can be a challenge to excavate the depths of our memory. Records, however, do not forget. Records, unlike our foggy memories, are intended to preserve data in its original form.
Records have not always been a part of life. In fact, the concept of recordkeeping did not exist in any form until around 5,000 years ago, as the very distinction between history and prehistory is the written record. Since then, records have enabled individuals to take glimpses into their past and see how their current values stack up with their previous intentions. As stated in ISO 30301:2019 – Information And Documentation – Management Systems For Records – Requirements, a management system for records (MSR) can support an organization "in the achievement of its mandate, mission, strategy and goals."
Similar in structure to the management systems addressed in other international standards, e.g. ISO 9001 and ISO 14001, ISO 30301:2019 specifies the fundamental guidelines for a management system for records (MSR). It has a wide range of applicability, as it can be used by any organization that intends to establish, implement, maintain, and improve an MSR to support its business, assure itself of conformity with its stated records policy, and demonstrate conformity by taking a self-assessment or self-declaration, seeking confirmation of its self-declaration by a party to the organization, or seeking certification to its MSR by an external party.
Specifically, ISO 30301:2019 addresses the development and implementation of a records policy and associated objectives, and it offers information on measuring and monitoring performance. Furthermore, much like other ISO management system standards, ISO 30301:2019 touches upon comprehending the context of the organization, the role of leadership, operation planning, and the need for continual improvement of the MSR.
ISO 30301:2019 is the second edition of the standard for management systems for records, and it revises the first edition that was released in 2011. During its revision process, the standard underwent the following changes:
Subclause 4.1.2 on "Records requirements" was added. This section addresses a business's need for records in order to understand which records need to be created, captured, and managed.
Subclauses 8.2 on "Determining records to be created" and 8.3 on "Designing and implementing records processes, controls and systems" were redrafted.
The information in Annex A, "Operational requirements for records processes, control and systems," was renamed. Processes A.1.1.1, "Determine the need for information," and A.1.1.2, "Determine requirements" from ISO 30301:2011 were moved to 8.2 in ISO 30301:2019. Process A.2.5.7, "Manage changes," was deleted from Annex A.
ISO 30301:2019 – Information And Documentation – Management Systems For Records – Requirements is available on the ANSI Webstore. This standard is also included in the following standards packages:
ISO 30300 / ISO 30301 – Management Systems for Records Package