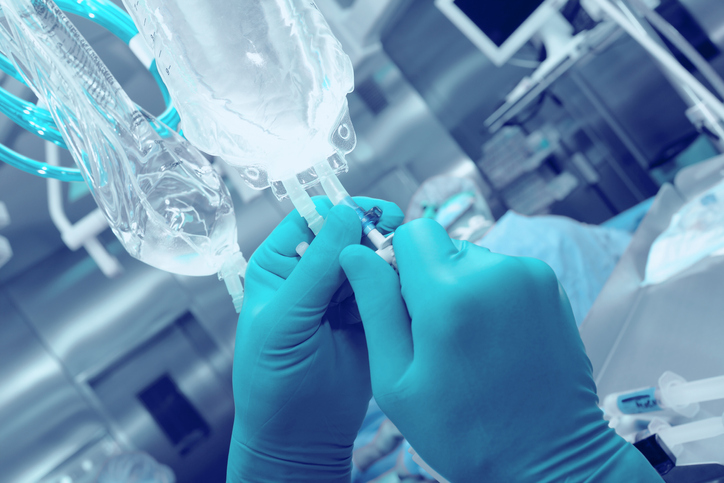 The standard for plastic containers for parenterals, ISO 15747:2018 – Plastic Containers For Intravenous Injections, has been revised.
Intravenous (IV) medications are often optimal due to the control they provide over dosage. Plastic containers for parenterals—this term referring to drug administration by direct injection into the body—have traditionally been composed of glass, but they are trending towards plastic. The reasoning for this: glass breaks. In fact, broken glass has been known to cause particulate contamination, delaminating, and issues with interacting with the drug product.
While plastic is not necessarily dominating the market, due to its durability, there is a clear trend towards its use for parenteral containers. However, the abundance of plastic parenteral containers varies by region. For example, in Japan, 60–70% of all prefilled syringes are plastic, not glass.
Regardless, the safety of plastic containers for parenterals needs to be assured. ISO 15747:2018 specifies guidelines for their safe handling, and it includes details regarding the physical, chemical, and biological testing of these containers in its annexes.
Specifically, ISO 15747:2018 is applicable to plastic containers for parenterals having one or more chambers and with a total nominal capacity in the range of 50 ml to 5,000 ml for direct administration of infusion (injection) solutions. For example, this includes film bags or blow-molded plastic bottles.
ISO 15747:2018 updates and replaces the second edition of the same international standard from 2010. This revision has undergone the following changes:
The text of the Introduction has been moved as NOTE to the end of the scope.
A metallic reference spike has been defined, in Annex D, "Reference spike," to harmonize measurement of insertion point functional properties for orientation and comparison purpose between different containers.
The test for tightness of the injection point after piercing with a cannula has been revised to better define acceptance criteria.
The wording of the titles in clause 4, "Requirements" and related tests procedures has been harmonized for better clarity.
The text of the NOTE in ISO 15747:2018, which was found in the introduction of ISO 15747:2010, reads, "In some countries, national or regional pharmacopoeias or other government regulations are legally binding and these requirements take precedence over this document."
ISO 15747:2018 – Plastic Containers For Intravenous Injections is available on the ANSI Webstore.