***Update: This standard has been revised. NSF/ANSI 2-2019: Food Equipment is available on the ANSI Webstore, and you can learn more about the new edition here: NSF/ANSI 2-2019: Food Handling Equipment.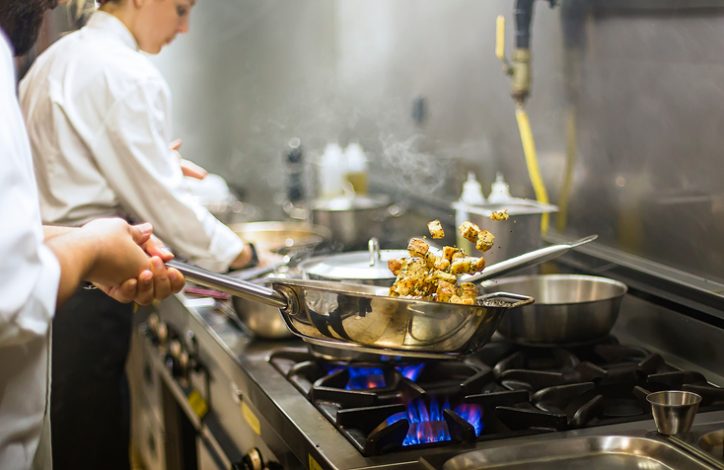 The performance of commercial food equipment not only influences the satisfaction of a restaurant's patrons and other food customers, but it ultimately, and far more substantially, feeds into public health. The depended-upon reliability of these machines is hardly by coincidence, as the safety of food, water, and consumer products granted to millions daily is provided by adherence to the top knowledge and impeccable guidance of NSF International standards, as well as certification to those documents.
NSF/ANSI 2-2018: Food Equipment establishes minimum food protection and sanitation for the materials, design, fabrication, construction and performance of food handling process equipment. Such equipment includes units found in bakeries, cafeterias, kitchens, and pantries, as well as other food handling and processing equipment like tables and components, counters, dinnerware, hoods, shelves, and sinks.
NSF/ANSI 2-2018 updates and supersedes the 2015 edition of the same American National Standard. As such an important document that influences not only numerous professionals in the industry, but ultimately the safety and health of the public, it is crucial that any relevant party is aware of and comprehends the changes made to this document.
With the withdrawal of NSF/ANSI 36-2012: Dinnerware, the NSF/ANSI 2-2018 revision has updates to language regarding dinnerware, including stipulations for permanent marking or identification plates denoting the manufacturer's name and product logo.
NSF/ANSI 2-2018 also updated language regarding the permissible use of sealants in section 4.7, noting that sealants need to meet the guidelines for zone and intended use as permitted in section 5.34 on ice pans and pins, as well as sections included in previous editions of the standard.
Furthermore, the section on the permissible use of lesser radii of internal angles and corners of the food zone has been updated for clarification.
In addition, section 5.56.4.1 on backflow prevention has been expanded to add a new permissible backflow option regarding an air gap in relation to the water supply inlet.
Users should note that NSF/ANSI 2-2018 in no way aims to restrict new unit design, but to provide minimum specifications that need to be followed to assure public health.