The latest edition of the existing elevators safety code, ASME A17.3-2017: Safety Code for Existing Elevators and Escalators, was issued May 23, 2018. It will be effective starting November 23, 2018.
Fear is a natural feeling, a nervousness surrounding the forces that might bring one harm. However, sometimes this feeling prepares one for the unlikely, or it is triggered in unrelated moments. While there is no official name for the fear of elevators, it likely is associated with claustrophobia and agoraphobia.
Overall, however, elevators are safe. North American passengers take billions of elevator rides each year, and injuries take place only in a minuscule fraction of a percent of all occurrences. Elevator safety has been assured, throughout the past century, thanks to the helping hand of standards.
The American Society of Mechanical Engineers (ASME) has published ASME A17.1 as a safety code for elevators, escalators, and related equipment since 1921. Currently, ASME A17.1-2019: Safety Code for Elevators and Escalators serves as the basis for the safe design, construction, installation, operation, testing, inspection, maintenance, alteration, and repair of elevators, dumbwaiters, escalators, moving walks, and material lifts.
Existing elevators, escalators, and associated equipment remain a key concern, as not only are they the root of many people's fears, but they also can be more prone to fault. ASME A17.1-2019 does, in fact, address guidance for existing elevators. In older editions of the code, however, the extent to which the document covers retroactive requirements for existing installations has been varied.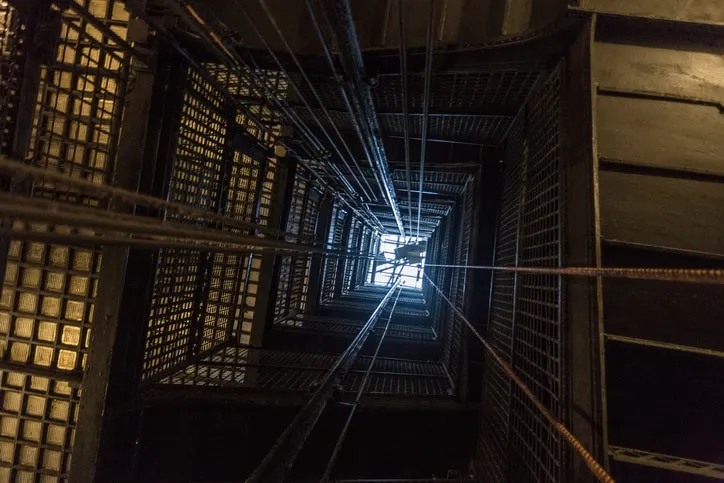 By 1986, numerous state and local jurisdictions had developed their own codes for existing elevator installations, so the need for a nationally recognized consensus code for existing installations had become evident. In result, the ASME A17 Elevator and Escalator Committee issued the first edition of A17.3. ASME A17.3-2017 is the current edition of this code.
ASME A17.3-2017 serves as the basis for state and local jurisdictional authorities in adopting retroactive requirements for existing elevators and escalators with the ultimate goal of enhancing the safety of the general public. The code also acts as a standard reference for engineers, architects, insurance companies, manufacturers, building owners and managers, and others in providing a reasonable degree of safety for the general public.
Covering existing elevators, escalators, and their hoistways, ASME A17.3-2017 details guidelines for machinery and equipment, hydraulic elevators, dumbwaiters, hand elevators, sidewalk elevators, moving walks, private residence elevators, and numerous other concepts in its expansive content.
ASME A17.3-2017 replaces the ninth edition of the same standard from 2015. As the tenth edition, it contains the following changes:
Definitions for base, building; control, mechanical-hydraulic; conveyor, vertical reciprocating (VRC); elevator, outside emergency; and several other terms have been added.
Reference documents and procurement information tables have been updated.
Guideline on guarding chain drives and belt drives from accidental contact has been removed from 3.8.3(b) on "Indirect-Drive Machines."
Clarification that control and operating circuits should conform to the guidelines of 3.10.12, "System to Monitor and Prevent Automatic Operation of the Elevator With Faulty Door Contact Circuits."
Clarification in Part X, "Private Residence Elevators," that private residences are usually exempt from "periodic" inspections, not "routine" inspections.
There was a substantial expansion of 10.1.4.2 on "Clearance Between Hoistway Doors and Landing Sills and Car Doors or Gates." The clearance between the hoistway doors and the hoistway edge has been minimized, as has the distance between the hoistway face of the landing car and the car door or gate, based on one of five circumstances.
ASME A17.3-2017: Safety Code for Existing Elevators and Escalators is available on the ANSI Webstore. It and related elevator standards are part of the ASME A17 Elevator and Escalator Safety Package.