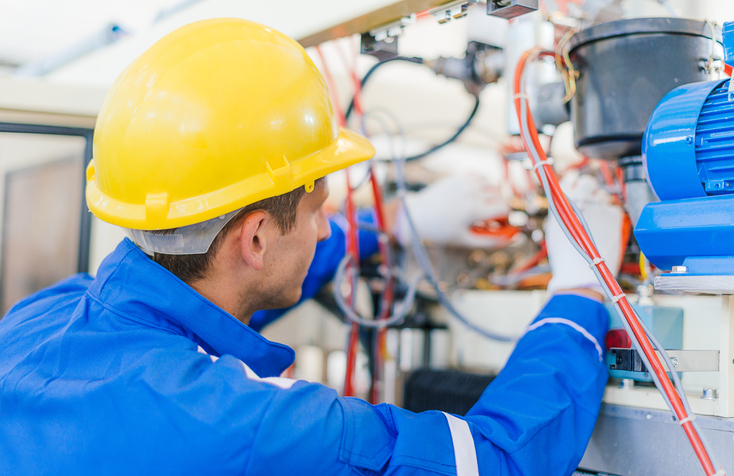 Promoting safety to life and property while working with industrial machinery is critical. NFPA 79-2018 – Electrical Standard for Industrial Machinery—a document purposed with providing information for the application of electrical equipment or systems supplied as part of industrial machines—is applicable to:
"the electrical/electronic equipment, apparatus, or systems of industrial machines supplied from a nominal voltage of 1000 volts or less, and commencing at the point of connection of the supply circuit conductors to the electrical equipment of the machine."
The specific mentioning of industrial machines supplied from a nominal voltage of 1000 volts or less is notable for the standard, as it is one of the primary changes made to the 2018 edition. In particular, as global changes have been accepted, "600 volts" from the 2015 revision has been replaced with "1000 volts" to align with the National Electrical Code (NEC), otherwise known as NFPA 70-2017.
Remember that modern electrical machine tool equipment can vary in size, scope, and performance. It can involve a simple single-motor machine or contain multi-motored automatic machines comprising remarkably intricate electrical control systems. Due to the variability of industrial machines, NFPA 79-2018 is written to cover the range found in use.
Additional changes to NFPA 79-2018 include the following:
Revised, added, and removed definitions.
Clarification that Chapter 5 covers all the supply circuit conductor terminations on the machine.
The main disconnecting means must be marked "main disconnecting means" if it supplies multiple disconnecting means on the machine.
Machine supply circuit disconnecting means may be externally mounted up to 20 feet away.
Allowed adjustable speed drives marked "suitable for output conductor protection" to have the rating of the short-circuit protective device determined by the drive's rated input current.
Stipulation that a surge-protection device (SPD) correlates with the NEC.
Clarification that all parts of effective ground-fault current path is capable withstanding the highest thermal and mechanical stress that can be caused by fault currents.
NFPA 79-2018 addresses topics like operating conditions, disconnecting means, protection from electrical hazards, and control circuits, but the document is often known for its wire color code. As can attest anyone who has ever witnessed the movie trope in which the hero is pressed to cut to correct color wire to extinguish some type of catastrophe, being able to decipher cable and component purpose is paramount.
Of course, standardization plays an integral role in this; for a certain color to denote a certain process, it should be used for that purpose collectively. In fact, for industrial machinery, color-coding can serve an array of purposes. For example, for the identification of conductors, black is used for ungrounded ac and dc power conductors, red for ungrounded ac control conductors, and blue for ungrounded dc conductors, in accordance with NFPA 79-2018.
The document's coverage of color-coding for cables and other components of industrial machinery is extensive, so it is important for personnel engaged with such machinery to look to NFPA 79-2018 for guidance.
This standard is also available as part of NFPA 70E / NFPA 79 – Workplace Electrical Machinery Safety Set and ANSI B11.20 / ANSI B11.19 / NFPA 79 / ANSI/ASSE Z244.1 – Integrated Manufacturing Systems Collection.
NFPA 79-2018 – Electrical Standard for Industrial Machinery, 2018 edition is available on the ANSI Webstore.