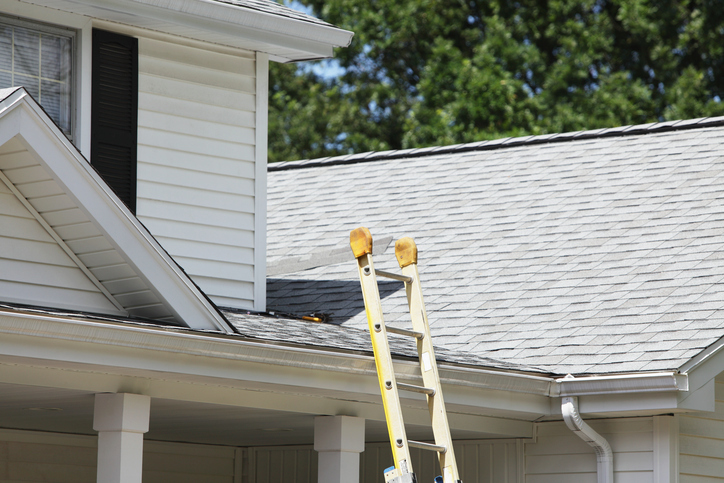 ANSI ASC A14.5-2017: Ladders – Portable Reinforced Plastic – Safety Requirements, like ANSI ASC A14.2-2017: Ladders – Portable Metal – Safety Requirements, has been revised.
Both these American National Standards were processed and approved for submittal to ANSI by the Accredited Standards Committee on Safety in the Construction, Care, and Use of Ladders, A14 (ANSI ASC A14). You can read more about the ANSI ASC A14.2-2017 portable metal ladder standard in our post on its changes.
ANSI ASC A14.5-2017 prescribes rules governing the safe construction, design, testing, care, and use of portable reinforced plastic ladders of various types and styles. According to the table found in both ANSI ASC A14.5-2017 and ANSI ASC A14.2-2017, the ladder types included are:
| Duty Rating | Ladder Type | Working Load (pounds) |
| --- | --- | --- |
| Special Duty | IAA | 375 |
| Extra Heavy-Duty | IA | 300 |
| Heavy-Duty | I | 250 |
| Medium-Duty | II | 225 |
| Light-Duty | III | 200 |
The ladder styles covered in ANSI ASC A14.5-2017 include ladder type step stools, portable extension, step, trestle, sectional, combination, single, platform, articulating, and articulating extendable ladders. The American National Standard, however, excludes ladders in and on mines, the fire services, mobile equipment, hoisting equipment, work platforms, antenna communications towers, transmission towers, utility poles, and chimneys.
In all, the background information, guidelines for flare, side rails, rung spacing, hardware, angle of inclination, and plastic top caps, and specifications for stepladders, trestle ladders, combination ladders, and other styles found in ANSI ASC A14.5-2017 are crucial for providing reasonable safety for life, limb, and property.
Safety is, unsurprisingly, paramount when it comes to ladder design and usage. Every year, more than 300 people die in ladder-related incidents, and, in 2013 more than 175,000 people were injured on ladders severely enough to need a trip to the hospital. Initiatives for promoting ladder safety are stronger now than ever, as ALI undertook the first National Ladder Safety Month in March 2017. However, it is implied that the ladders themselves will prove reliable in these efforts to advance proper ladder usage. Adherence to ANSI ASC A14.5-2017 helps to assure this for portable reinforced plastic ladders.
Many of the changes present within ANSI ASC A14.5-2017 correlate with those found in the portable metal ladders standard document. For example, two task forces were integral in advancing two major changes, the Articulated Ladder Task Force worked to include additional specifications and testing guidelines for articulated extendable ladders, and the Labeling/Marking Task Force provided non-mandatory labeling illustrations in Appendixes A and B that incorporate ANSI Z535.4 guidelines with the existing labeling practices of ANSI ASC A14.
In addition, just as with ANSI ASC A14.2-2017, the format of ANSI ASC A14.5-2017 has been modified so all tables and figures are now at the end.
A generic plywood test surface has also been adopted in ANSI ASC A14.5-2017 for tests that need a specific floor surface or top support for the ladder.
This standard is available as part of the ANSI ASC A14.2 / ANSI ASC A14.5 / ANSI/ASSE A10.8 Portable Ladder and Scaffolding Package and the ANSI ASC A14 Ladder Standards Package.
ANSI ASC A14.5-2017: Ladders – Portable Reinforced Plastic – Safety Requirements is available on the ANSI Webstore.