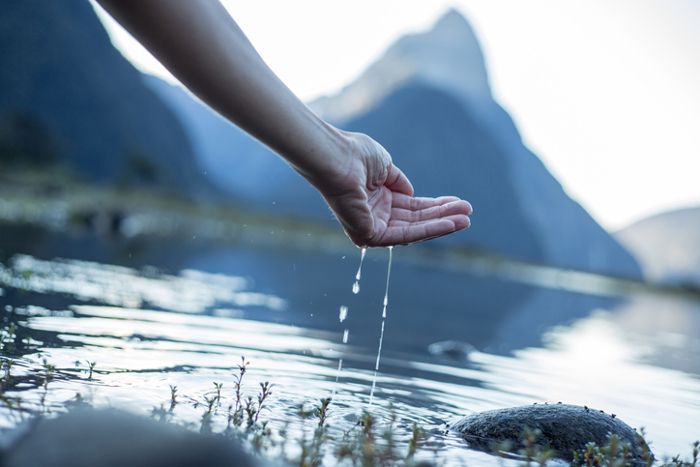 The earth is rich with water, and all life inhabiting its global landscape could not exist without the clear liquid substance. As water occupies approximately 71 percent of the earth's surface and up to 60 percent of the human adult body, it is almost seemingly improbable for water usage to reach unsustainable amounts. However, water usage has historically been unsustainable, and the water footprint of organizations and entities is largely to blame. The key to combating the diminishing water supply is considering water footprint among the many other related topics in environmental management.
It is important to understand that while humans do consume a great deal of water and make use of H2O for other activities, like cooking, cleaning, bathing, etc., our personal usage of water is only a small portion of the total fresh water captured. In fact, according to the Food and Agriculture Organization (FAO) of the United Nations, our domestic needs make up 12 percent of the world's water withdrawal. The remainder is dominated by agriculture (69 percent), with industry, primarily for energy production, eating up the remaining 19 percent.
In addition to water that is pumped or consumed, polluted water is also considered to be used water. This issue, which obviously influences and creates a whole slew of other environmental issues, including ocean acidification and habitat destruction, exacerbates the amount of water used, especially considering the significant pollution of bodies of water near urban centers, as well as the alarming fact that about half of all water bodies are polluted in the United States.
Therefore, water footprint assessment and management encompasses both minimizing water usage (while considering water that is not only directly used but discharged or evaporated, as well as water coming from all sources, including tap and groundwater) and preventing pollution. This issue is an incredibly important concern with sustainable development, as around 1.2 billion people live in areas where water is scarce. Of course, there is an international standard for assessing water footprint.
What is ISO 14046:2014?
ISO 14046:2014 – Environmental management – Water footprint – Principles, requirements and guidelines is an international standard developed with the involvement of about 60 countries and 20 non-governmental organizations, representing more than 300 direct and several thousand indirect contributors. This standard emerged from the interest driven by growing water demand, increasing water scarcity, and the degradation of water quality, as well as the means to remedy those issues. It serves as a basis for improved water management at local, regional, national, and global levels.
ISO 14046:2014 specifies, principles, requirements, and guidelines related to water footprint assessment of products, processes, and organizations. It accomplishes this by looking through the lens of life cycle assessment (LCA) and basing these assessments on the LCA process. Life cycle thinking involves the consideration of the entire life cycle (or value chain) of a product, process or organization, from resource extraction to its end of life.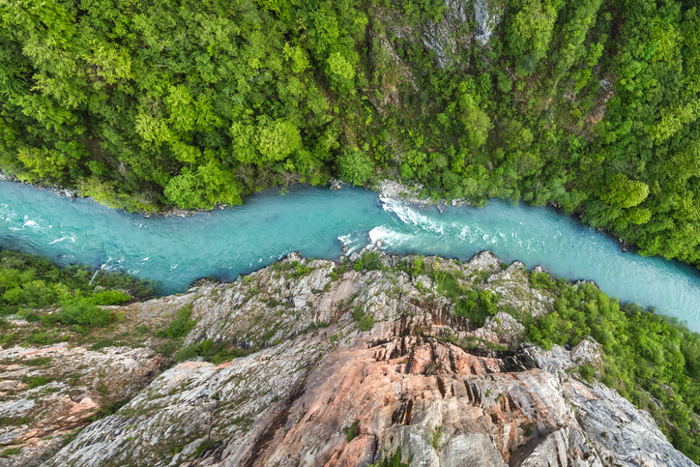 Because of this, a water footprint assessment, in accordance with ISO 14046:2014, can be wide reaching and ultimately give attention to a comprehensive set of environmental impacts. For example, when looking at the ecosystem water footprint of a wash of laundry, considerations include the water used, the water degraded by the detergent, and the manufacturing of the detergent.
ISO 14046:2014 outlines the framework for a water footprint assessment, outlining the necessary steps, background information, classification, selection of impact categories, interpretation of results, and critical review.
ISO 14046:2014 – Environmental management – Water footprint – Principles, requirements and guidelines is available on the ANSI Webstore.
ISO/TR 14073:2017
Different resources exist in the aid of applying the ISO 14046:2014 standard. ISO/TR 14073:2017 – Environmental management – Water footprint – Illustrative examples on how to apply ISO 14046 serves this purpose, since, as its name states, it provides illustrative examples on how to apply the international water footprint assessment standard for products, processes, and organizations. In addition to examples, this document offers aid in choosing the type of water footprint assessment and water footprint study.
Please note that ISO/TR 14073:2017 is a technical report and not a standard, and therefore has not undergone the voluntary consensus process. It also does not present all of the details of an entire water footprint study report in compliance with the international standard.
ISO/TR 14073:2017 – Environmental management – Water footprint – Illustrative examples on how to apply ISO 14046 is also available on the ANSI Webstore.
Managing Water
Indirectly, even if they do not make use of it all in their homes, many people carry a significant water footprint from the products they buy and the energy that they use. Addressing this issue is essential, as there are currently 500 million people rapidly approaching the water scarcity situation already affecting over 1 billion people. Assessing water footprint is essential now and it will continue to be for decades to come.