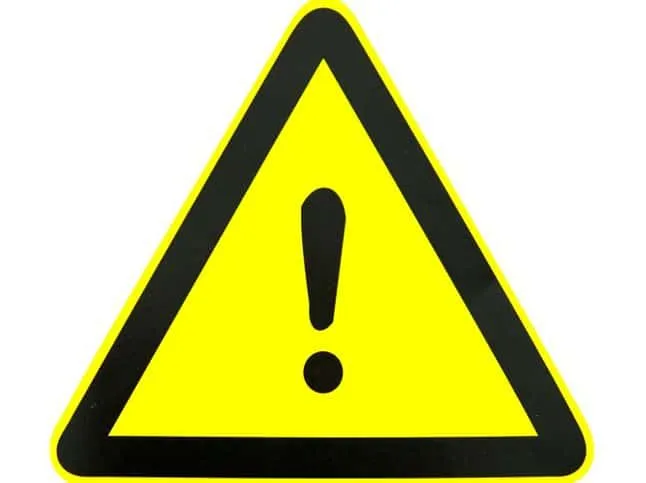 Today, there are six standards in the ANSI Z535 series, along with one supplementary document. Together, these cover the criteria for the design, evaluation, and use of safety symbols that warn against hazards from manufacturing machines and other products. These standards include:
ANSI Z535.1-2022: Safety colors
ANSI Z535.2-2011(R2017): Environmental and Facility Safety Signs
ANSI Z535.3-2022: Criteria for safety symbols
ANSI Z535.4-2011(R2017): Product safety signs and labels
ANSI Z535.5-2022: Safety tags and barricade tapes (for temporary hazards)
ANSI Z535.6-2011(R2017): Product safety information in product manuals, instructions, and other collateral materials
The symbols specified in these documents have found widespread use, with the ANSI Z535.4 standard having granted manufacturers among a wide range of industries the ability to effectively communicate safety concerns through harmonized warning labels and signs.
In fact, its guidelines have been so successful that it can be challenging to even remember a time when this standard wasn't the industry norm. However, prior to the initial publication of ANSI Z535.4 in 1991, there existed no overarching standard for safety symbols, and product manufacturers lacked the ability to adequately convey hazards. The potential ambiguity and confusion that arose from the lack of a uniform standard made liability a serious concern.
The publication of the ANSI Z535.4 standard changed this, since it was built on the legal definition of what constituted an adequate hazard warning. A brief history of this and the importance of the product safety label standard is detailed by Geoffrey Peckham, CEO of Clarion Safety Systems and chair of the ANSI Z535 Committee for Safety Signs and Colors, in the following podcast. You can listen to it by clicking the link below:
Following the initial publication of ANSI Z535.4 and its subsequent national success, there arose a need to introduce this standard on a larger scale, particularly in the European market. However, this presented a different set of challenges, as incorporation on an international scale made it necessary for the Z535 signs and labels to be comprehensible among a wide range of cultures and overcome language barriers.
The result was ISO 3864-2, which was first published in 2004. This international standard currently exists as ISO 3864-2:2016 – Graphical symbols – Safety colours and safety signs – Part 2: Design principles for product safety labels.
In the second half of the podcast, Peckham discusses ISO 3864-2, and the challenges that emerged while bringing the system of on-product warning signs to the international level. You can listen to it through the link below:
These podcasts are just two in a series of podcasts released by NEMA (National Electrical Manufacturers Association). NEMAcasts comprise short audio clips on topics such as medical imaging, smart grids, energy storage, energy efficiency, economy, and general news from the electroindustry. Regardless of their release date, they are an incredibly useful resource for standards users and others interested in the content and development of standards.
You can listen to more NEMAcasts here: http://podcast.nema.org/
All ANSI Z535 standards are available together as the ANSI/NEMA Z535 Set, which is available only on the ANSI Webstore.